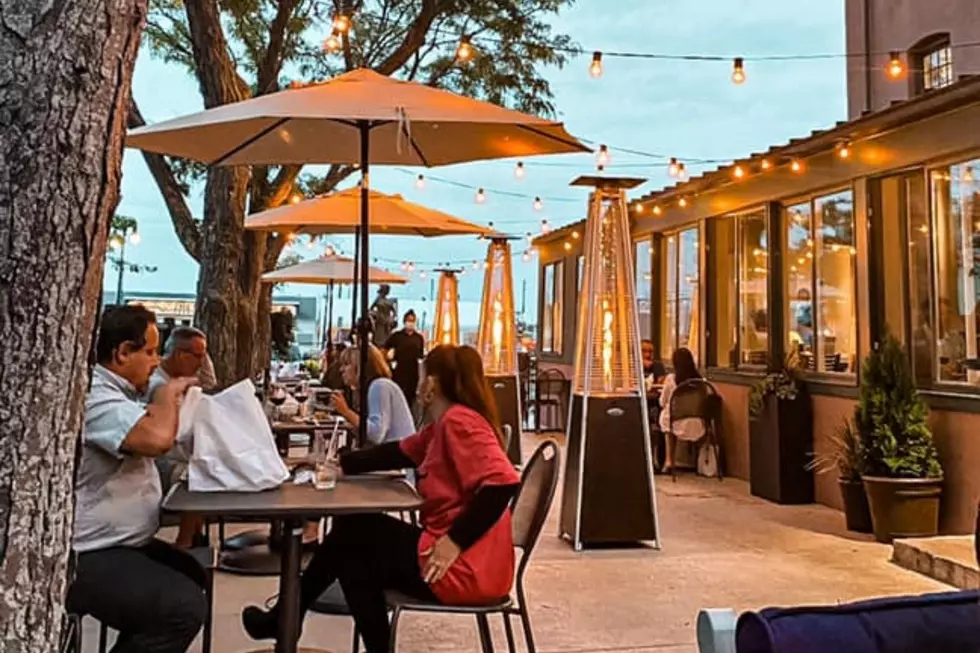 The Guide to Heated Outdoor Dining on the SouthCoast [PHOTOS]
Carmine's at Candleworks via Facebook
Massachusetts residents have been in Phase Three of Governor Charlie Baker's four-phased reopening plan for the state since Monday, July 6. It's been nearly three months of navigating this "new normal," and I'd say the SouthCoast has done a pretty good job of following the guidelines. Governor Baker recently announced that restaurants could open bar seating again and that the max capacity for table seating has increased from six to 10 people.
While the summertime allowed us to enjoy our meals outdoors comfortably, we're starting to feel the chill in the air and soon that won't be ideal. However, since eating outside is still considered safer than eating inside in terms of COVID-19, local restaurants are stepping up and doing their best to make sure their patrons are comfortable and safe.
While the fall may bring another season of social distancing, curbside pickup, and contactless delivery during the pandemic, at least we can stretch out the days of outdoor dining a little longer than we normally would. A few restaurants are considering asking patrons to BYOB; Bing Your Own Blanket. And honestly, that might not be a bad idea if it means dining al fresco well into October.
Here's a complete list of who has heated outdoor dining on the SouthCoast. We will update this list as more information becomes available.
The Guide to Heated Outdoor Dining on the SouthCoast
Enter your number to get our free mobile app
More From WFHN-FM/FUN 107