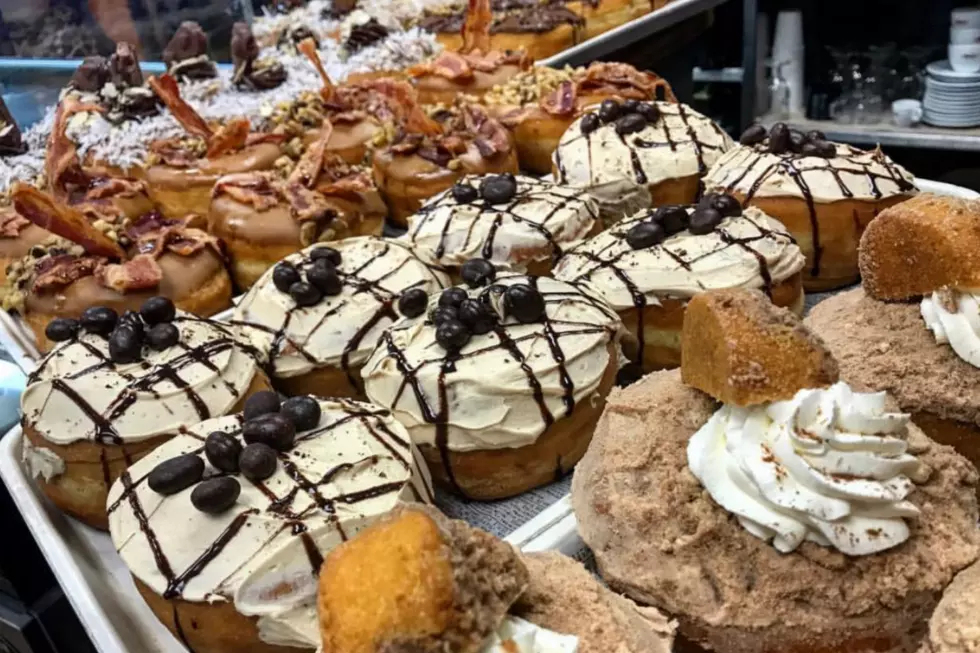 The Donut Factory in New Bedford to be Featured on 'Phantom Gourmet'
TSM
One of our favorite places in New Bedford is excited to announce they will be featured on 'Phantom Gourmet'.
When the Michael Rock Show was at The Donut Factory on Rockdale Ave. for Restaurant Week, Stan and Jackie let us in on a little secret - someone from Phantom Gourmet had been into the shop to a preliminary "scope" of the food and breakfast items they had to offer. Stan and Jackie were pretty confident that they would be chosen to do a full filming of Phantom Gourmet in the future and it looks like they've finally gotten confirmation!
This Friday, from 10 a.m. - 1 p.m. you can head down to the Donut Factory and watch as the Phantom Gourmet crew films their episode and get yourself some special treats while you're there. They'll be offering promotions all day on their linguica and cheese rolls, $1.99 pizza slices, buy one, get one 50% donuts and more.
We absolutely love Stan and Jackie and couldn't be happier that they're being recognized. They are not only some of the nicest and most thoughtful people we know but their food is out of this world. Congratulations to the entire Donut Factory crew!
More From WFHN-FM/FUN 107