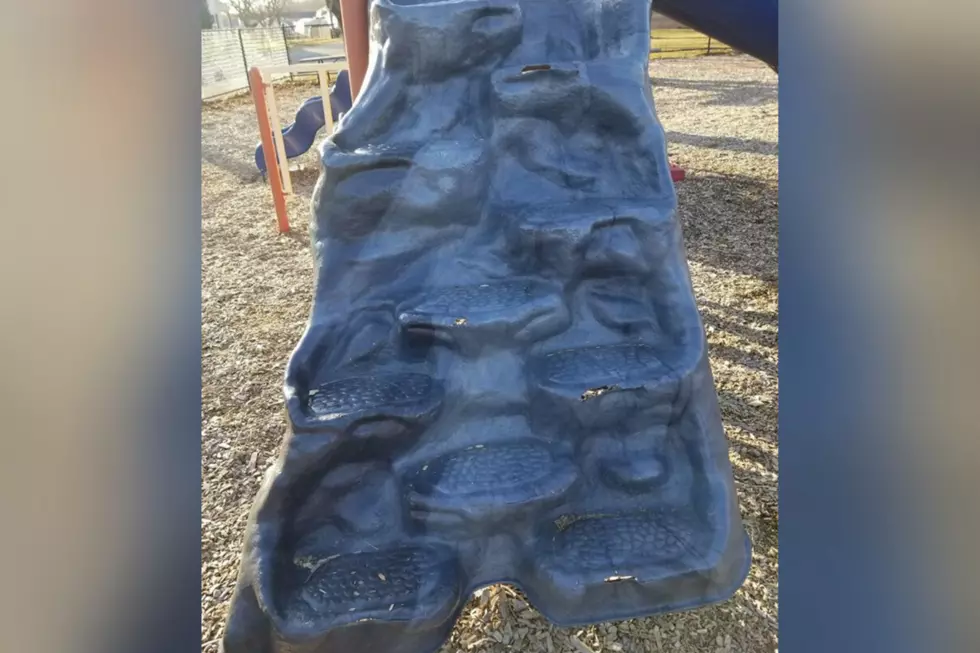 SouthCoast Playground Has Seen Better Days
Stephen St. Martin/Facebook
If you haven't noticed, the playground at Pope Park in Acushnet isn't what it used to be.
I started taking my kids to the playground at Pope Park in Acushnet when they were tiny little toddler humans. It's a place that has wonderful memories for all of us. The playground was and still is completely fenced in, which was a huge plus for me. This meant no running into dog poop for them, or me. It also feels safer when the playground is fenced in. Not that I took my eyes off my kids while there with them, but you've heard the horror stories of kids being snatched or mistakenly wandering off while at a public playground.
My kids are now teenagers so it's been a little while since we were Pope Park playground die-hards. But back about a decade ago when we would go almost daily; the swings, jungle gym complex (big and small) were in great shape, like new in fact, so we had no complaints.
Unfortunately, this is no longer the case. I came across a few posts on Facebook that feel the playground is in terrible shape and needs serious repair and updating.
Steven St. Martin says, "I'm glad I moved to Acushnet over a year ago and brought my daughter to the park for the first time. I will be making calls tomorrow. I brought my 2 year old daughter to Pope Park and there was 2 swings broken and the infant swing was missing the belt harness as well as the rock wall that's in the picture having holes it looks like it has been that way for a while I'm ashamed that it's like that in this town, I'm calling the parks Dept. At the Dpw, is there anyone else I can call to get this fixed?"
Some other frequent playground visitors feel the same, with most saying they've already called the Parks and Recs Department and have even talked about raising funds on their own to help towards funding the repairs and updates to the playground.
The private Facebook page All Things Acushnet has an active thread right now filled with comments (positive and negative).
Enter your number to get our free mobile app
More From WFHN-FM/FUN 107