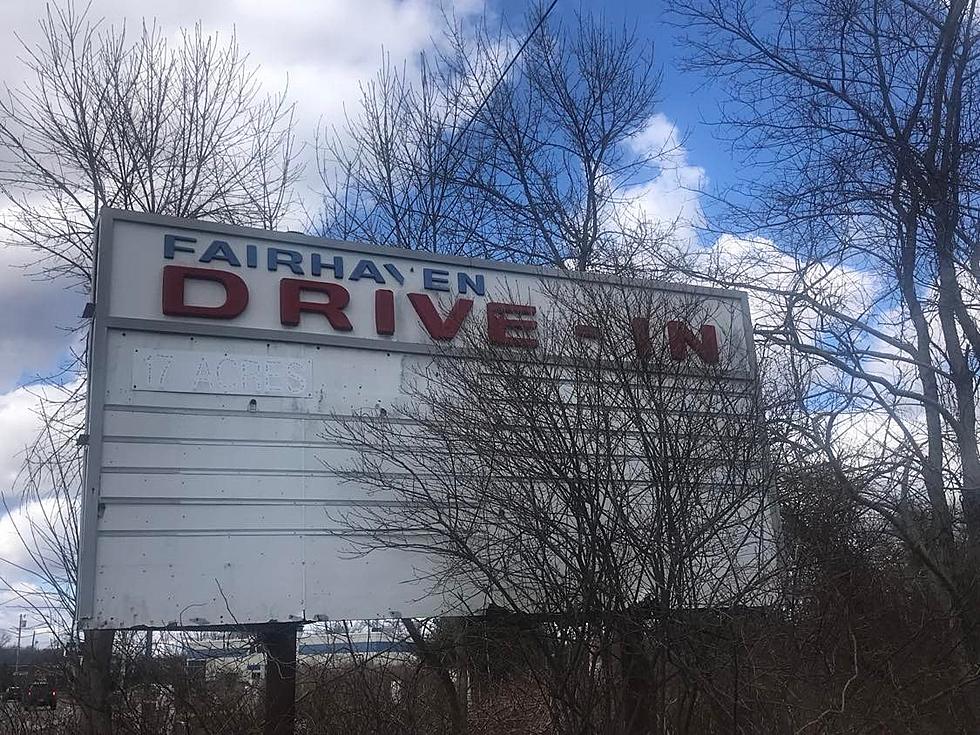 Route 6 Was the SouthCoast's Drive-In Movie Row
Barry Richard/Townsquare Media
From Wareham to Westport, families gathered on weekend nights at the drive-in movie theaters that dotted Route 6 long before the VHS tape and Blockbuster Video made the auto show obsolete.
Pajama-clad kiddies armed with blankets, pillows, popcorn, and soda pop stuffed the back-end of the station wagon, most losing their battle against sleep before the second part of the featured doubleheader drew to a close.
The film's soundtrack filled the car from a speaker attached to a pole brought inside to hang from the driver-side window.
Families arrived at the drive-in early enough to get a parking spot so the kids could play on the swings in front of the screen until the sun went down. Before it did, it was off to the restroom one final time before the coming attractions would roll.
Families weren't alone on those Friday and Saturday nights, as the drive-in theaters attracted young couples looking to hang out – and make out, The drive-ins made for a cheap night out on date night.
It is approximately 32 miles from Wareham to Westport. There were four drive-in movie theaters along the way. All are gone now. There is now a church in a tent and a commercial building where the Wareham Drive-In once stood.
However, the screens still stood tall for a number of years even after drive-ins stopped being all the rage, as evidenced by this photo from the 1980s.
The Fairhaven Drive-In is long gone now, but the sign remains, a reminder of a bygone era.
The Dartmouth Drive-In stood where Walmart is now, long before Target, Applebee's, and even the Dartmouth Fire Department moved into the neighborhood.
Mid City Steel now occupies the property where the Westport Drive-In once sat. Not far away, the Ponta Delgada Drive-In provided entertainment for the folks in Tiverton, Rhode Island. Somerset also had a drive-in theater.
Drive-ins reached the height of their popularity in the 1940s and '50s and remained relevant into the 1960s and '70s, according to Drive-In Theater.com. But by the 1970s and '80s, cable TV, videos, and other more sophisticated forms of entertainment made drive-in movies less attractive.
The pandemic has given rise to a mini-boost in the popularity of drive-in theaters.
There are drive-in theaters still in operation in New England. New England Today published a list in July 2020. Unfortunately, none are in the immediate area.
Which was your favorite drive-in theater? I miss Dartmouth the most.
What Drive-In Snack Did You Like the Most? Here Are the Movie Favorites of Today
The Highest-Grossing Non-Franchise Movies Ever
More From WFHN-FM/FUN 107