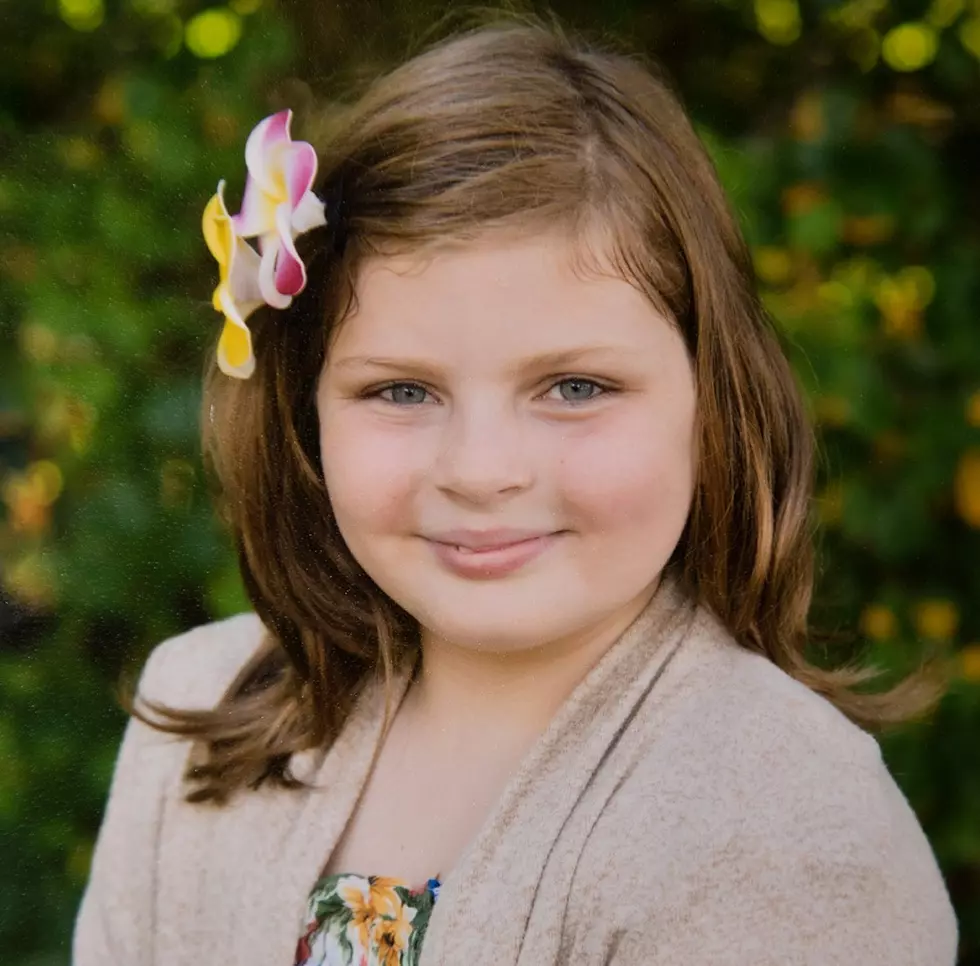 Remembering Somerset's Selina Oehmen and Finding a Cure [TOWNSQUARE SUNDAY]
Facebook Photo
Somerset's Selina Oehmen was a sweet and sassy young girl who loved musical theater, softball, Girl Scouts, and helping out at church. She was the youngest of three children brought into this world by Michelle and Ken Oehmen. Michelle said it was their "dream" family.
Their world changed however in February of 2018. Selina, nine years old at the time, was diagnosed with a terminal brain cancer called DIPG, or Diffuse Intrinsic Pontine Gliomas.
It was a terrifying time for the Oehman family, with a flurry of medical appointments and lots of unknowns.
"It was a parent's worse nightmare, that's for sure," Ken Oehmen said.
After some improvement in the early spring, her condition then steadily worsened and in October of 2018, Selina passed away.
How does a family recover from that? We talked with the Oehmens this week on Townsquare Sunday about their lives since Selina's passing and how they plan to honor their daughter's memory.
Ken Oehmen said after their daughter's death, he and his wife had to find a way to keeping going.
"We could have very easily fallen apart, but we had to put our big boy pants on and keep moving for our two boys (now 21 and 18)," he said. "We had to get through it and be strong for them."
The Oehmens are now planning a fundraiser to support an organization called The Cure Starts Now, which gathers and provides information to researchers about DIPG.
"The Cure Starts Now was started by a family that lost a child due to DIPG, so, they are really looking for a cure," Michelle Oehmen said.
The Oehmens are doing their part by sponsoring a bowling tournament on September 25 at the Somerset AMF Lanes, located at 131 Riverside Avenue in Somerset.
You can learn more and register online for just a $20 donation.
The complete interview with Ken and Michelle Oehmen can be heard here:
Townsquare Sunday is a public affairs program that airs Sunday mornings at 6 and 11 a.m. on 1420 AM and 99.5 FM. The program highlights organizations and individuals working to make the SouthCoast a better place to live.
If you would like your organization or fundraiser featured on Townsquare Sunday, please contact the host at jim.phillips@townsquaremedia.com.
KEEP READING: See notable new words that were coined the year you were born
More From WFHN-FM/FUN 107