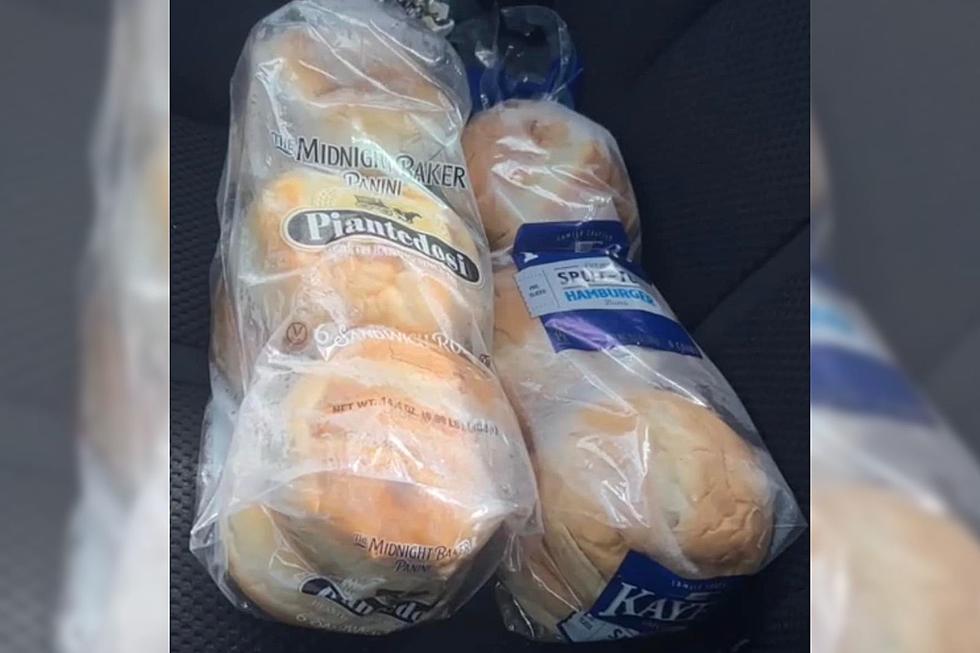 Someone in New Bedford Is Leaving Bread in Random Cars Leaving Behind So Many Unanswered Questions
Gazelle/Townsquare Media
Here's another one of those "I swear you can't make this up" stories. This one comes out of New Bedford.
Early Sunday Morning, New Bedford resident Aleksis LaGue woke up to the strangest gesture she's ever encountered. The night previous, she had forgotten to roll up her windows, so when she went out the next morning, she was greeted by an odd surprise. Someone had left her two bags of bread rolls. There was no explanation why or evidence of who may have left the generous gift, and she's still clueless as to who had done it.
LaGue asked her closest friends and even her family (since this sounds like something a grandparent or parent would do) and no one has confessed to the innocent offering. Immediately, I advised her to throw it out. Without knowing who the bread was from, it's safer to discard it than to consume it.
"The weird part is that my window was only open slightly, so there was no way they could have squeezed the bread through the window without ruining or squishing it," LaGue said, "My doors were locked, too, and the bread was placed perfectly on my seat. Nothing makes sense."
When I asked if she thought this was an inside job she jokingly said "I don't know, but if you find out who did this, tell them I'll gladly accept 'bread' in the form of cash next time."
If anyone would like to come forward and ease the worry and confusion this nice lady has endured, you can reach out anonymously to Gazelle@Fun107.com and I'll be happy to relay the message.
All of the SouthCoast Creameries Opening in Early Spring 2023
We put together a list of all the local creameries that are celebrating the opening days in March and April of 2023. It's only a matter of time before all of our favorite spots are ready to welcome us again for delicious frozen treats.
More From WFHN-FM/FUN 107