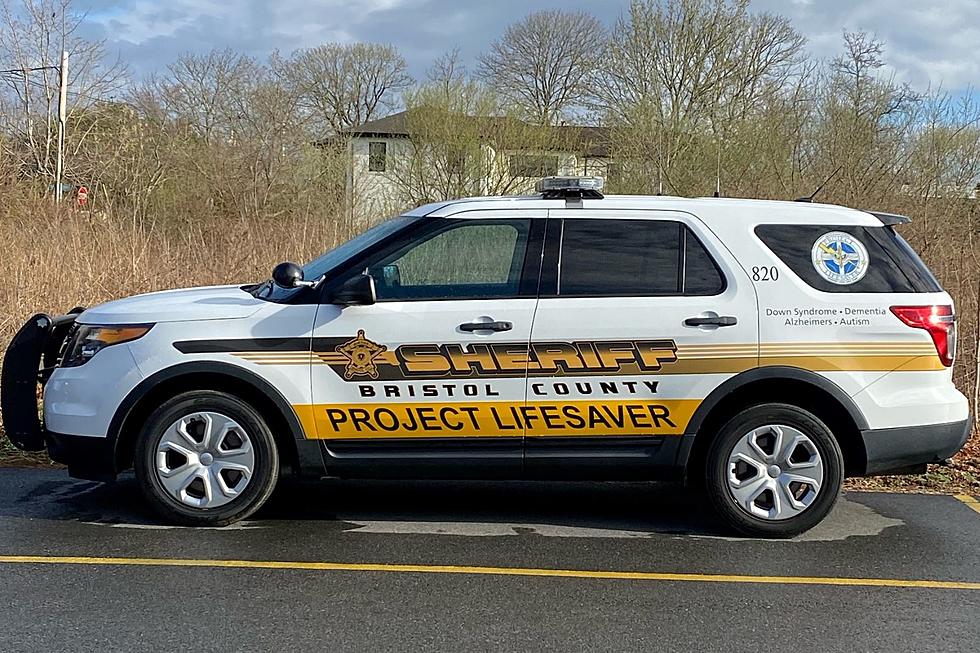 The Truth About Who Can Pull You Over in Massachusetts
Bristol County Sherrif's Office via Faceboo
It's happened to all of us.
You're driving on I-195, heading into work. Maybe you're speeding just a little bit because the drive-thru screwed up your coffee. You're doing 75 or 80 mph and you see it: Oh, no.  It's a cruiser. You're busted.
Then, as you get closer to the cruiser, you realize that it's not a state trooper. It's actually a Bristol County Sheriff's deputy. You dodged a bullet. They don't pull people over.
Or, do they?
We were talking about this on Michael and Maddie this morning when the newly elected Sheriff Paul Heroux called in to set the record straight.
"I was listening to the show and heard you talking about it, so I figured I'd call in with a definitive answer," he said.
The sheriff told us that he consulted with his legal team first to make sure the info he was sharing was accurate.
"The answer is yes, a sheriff or deputy sheriff may pull somebody over in Massachusetts. We have arrest authority for breach of the peace, but what we don't have is Chapter 90. We don't have the authority to issue somebody a traffic citation."
Heroux said he sees people speeding all the time. As a public safety measure, he'll sometimes flick his blue lights to get the attention of someone speeding in the 90s or higher.
"If I had to pull somebody over, we'd call for backup from the State Police or local police. For example, we'd pull somebody over for an obvious DUI or if someone were driving 120 mph, but we'd always call for backup."
The sheriff said he doesn't recommend that his deputies pull people over because many have not been properly trained for these types of stops.
"You could get hit by a car on the highway, you could get shot, you could violate somebody's civil rights," he said. "There's a lot to it.  We have the authority, but it's best to use that authority very judiciously. We leave it to local police or state police to take that on."
The SouthCoast's Biggest Driving Pet Peeves
What annoys SouthCoast drivers the most? We asked SouthCoast residents to tell us their biggest driving pet peeves, and we could not agree more. Take notes, Massachusetts drivers!
31 Strange Massachusetts Laws
Here are 31 Massachusetts laws that will make you say "what?"
More From WFHN-FM/FUN 107