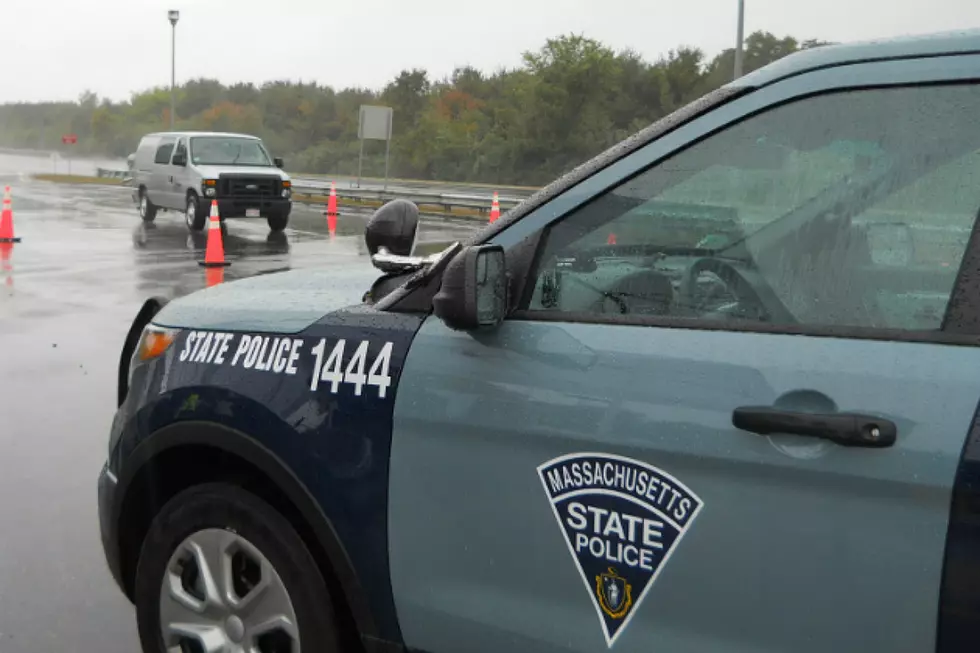 Second Person Dies in Raynham Crash
Massachusetts State Police
RAYNHAM — A second person has died in the Tuesday morning fatal crash on 495 in Raynham that involved five different vehicles.
State police said 62-year-old Lauren Dyer of Braintree was found dead at the scene after her pickup truck was crushed between two other vehicles.
Now police said 57-year-old Christopher Sheppard has also died from injuries he sustained in the crash, after he was hit while on foot outside his pickup truck.
Sheppard died Tuesday night at Rhode Island Hospital.
According to state police, at 7:15 a.m. Tuesday, troopers responded to a multiple-vehicle crash with serious injuries on Route 495 northbound in Raynham just before Exit 22.
Investigators say a Peterbilt tractor owned by East Bridgewater company Collins Crane and Rigging was driving slowly in the right and breakdown lanes, followed by a company Chevy Silverado pickup truck driven by Sheppard, the company's mechanic.
Shortly before the crash Sheppard and the tractor driver had detached a trailer from the tractor due to a suspected mechanical problem.
The trailer was left off the road at the side of the highway.
State police said as they continued north, one of the tractor's passenger-side axles became dislodged and the axle and wheels rolled into the travel lanes.
Sheppard stopped to retrieve the part in the roadway, with several other vehicles — including Dyer's truck — stopping for him.
But a tractor-trailer driven by an unidentified 23-year-old East Raynham man and carrying a dump trailer hit Dyer's pickup from behind.
According to state police, the impact pushed Dyer's truck forward into the Peterbilt tractor and Sheppard's pickup, crushing Dyer's truck between the two tractors.
Sheppard's pickup was sent towards Sheppard himself, hitting him as he was standing outside the vehicle.
Dyer suffered fatal injuries in the collision and Sheppard suffered severe injuries.
He was medflighted to Rhode Island Hospital but passed away Tuesday night.
State police said the two tractor-trailer drivers were taken by EMS to area hospitals for evaluation of possible minor injuries.
A Volvo SUV also sustained minor damage in the crash, but its driver, a 47-year-old Plymouth woman, had no apparent injuries.
All northbound lanes and adjacent ramps on 495 were closed for several hours as a result of the crash, but were reopened just before noon.
Police said the investigation is ongoing and will determine whether criminal charges are warranted.
It will include crash reconstruction, examination and analysis of physical and forensic evidence, commercial vehicle inspections, and witness interviews, among other steps.
No further information will be released while the crash remains under investigation.
Bristol Vintage Car Show Pays Tribute to Vietnam Veterans
A group of classic car owners came together recently in Bristol, Rhode Island to pay tribute to Vietnam veteran heroes.
The 12 Worst Intersections on the SouthCoast
Here are the 12 worst intersections on the SouthCoast. One point for each intersection you've driven through.
More From WFHN-FM/FUN 107