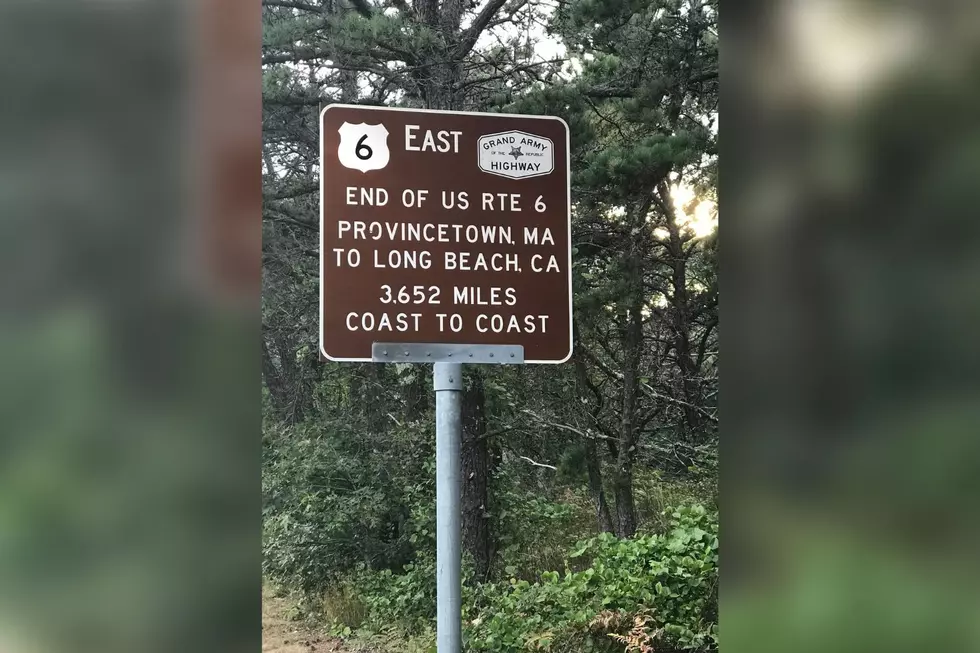 Who Knew You Can Travel From Cape Cod to Cali on Route 6?
Joanne Simpson Brehmer
Traveling from Cape Cod to California can be done using our very own Route 6 and I literally had no idea until now.
The popular saying is, "I was today years old when I learned (insert fact here)" and that couldn't be more true. I was born in New Bedford, raised around the SouthCoast and I know Route 6 is a pretty long road but I had no idea how long it actually was.
A roadside sign in Provincetown alerts drivers that it's the "End of US Rte 6"  and shows us that the drive to Long Beach, California, is 3,652 miles. I thought that had to be some kind of road record. It turns out it's the second-longest highway in the country just behind U.S. 20, according to the U.S. Department of Transportation.
Route 6 takes you through 13 of the country's great states. Those who have traveled it say it's one of the nation's most scenic cross-country routes.
Route 6 winds its way through places busy and quiet and in some areas merges with other highways, so you can easily not realize that you are in fact still on Route 6.
What is most interesting to me is that if you drive from California, once you get to the end in Provincetown, the road loops around so you can head back without having to pull a U-turn.
If recent airline complications have scared you from flying for a while, maybe be it's time we plan a road trip. On the other hand, maybe we should see what the summer gas prices are like before we commit.
12 Sunday Afternoon Drives on the SouthCoast
Sunday drives on the SouthCoast just hit differently. Check out this list of scenic spots from Plymouth to Providence and everywhere in between.
See the Must-Drive Roads in Every State
More From WFHN-FM/FUN 107