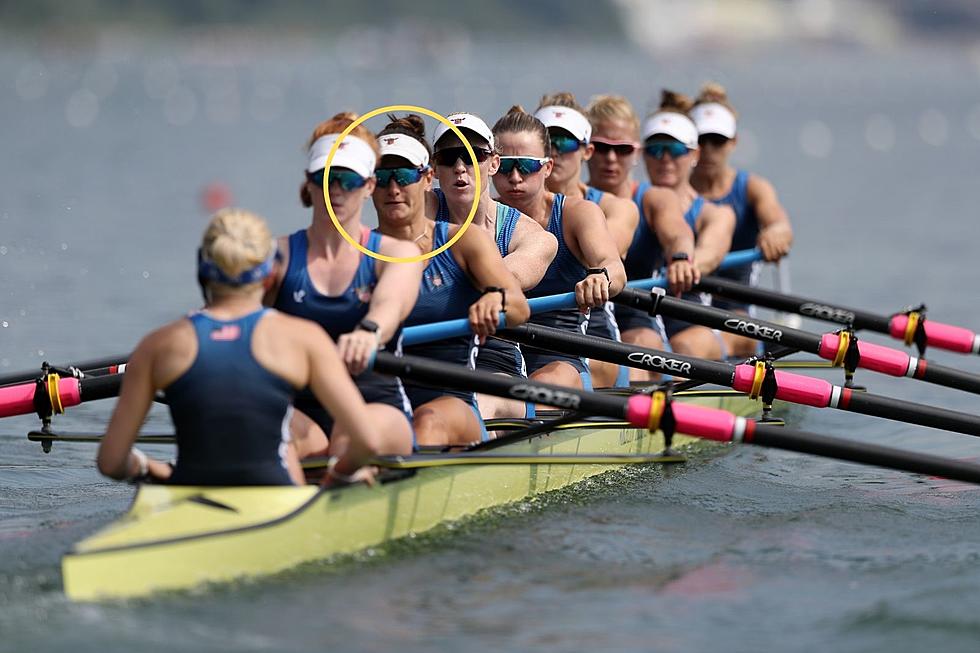 Schedule Change: Gia Doonan's Olympic Debut Will Happen Tonight
Photo by Naomi Baker/Getty Images
When we spoke with Rochester's Gia Doonan live from the balcony of her Olympic Village apartment in Tokyo, she was under the impression that her first competition would be happening this Sunday morning, July 25, at 10:30 a.m. Tokyo time. That would mean an 11:30 p.m. Eastern start time on Saturday night or people watching here on the SouthCoast.
The schedule, however, has changed. Because of a stormy forecast this weekend in Tokyo, Team USA rowing will now compete in Heat 2 tonight. Doonan will row in the Women's Eight race tonight at 11:30 p.m. Eastern instead of tomorrow night.
The rescheduling shouldn't shake up Doonan and her crew teammates too much. They are used to rolling with schedule changes. These Tokyo Olympic Games are coming a year later than they were supposed to be. Technically, they are being referred to as the 2020 Olympic Games.
Many of the teams that USA Rowing will face in the Olympics have already competed two years ago in the World Championships, when the team came in third.
"We have some ground to make up," said Doonan, but she said the extra year could actually give Team USA an advantage. "I think our team actually got stronger because of it. I think with that extra year of training we're actually faster now." Doonan called it a blessing in disguise.
They have quite a standard to live up to, as the USA Rowing team is the defending gold medalist, winning the past three Olympics.
Doonan attended Fairhaven High School her freshman year before transferring to Tabor Academy, entering the Marion school as a freshman.
All The Massachusetts Athletes That Made Team USA
The Tokyo Olympics are this summer and nearly two dozen of the athletes hail from the Bay State. Here are all the Massachusetts members competing for Team USA.
Marcus Ferro's 2021 USA Basketball Dream Team
Marcus Ferro says this year's USA Basketball team isn't exactly a "Dream Team" of today's NBA talent, but he offers up who he would have selected if he was running Team USA.
More From WFHN-FM/FUN 107