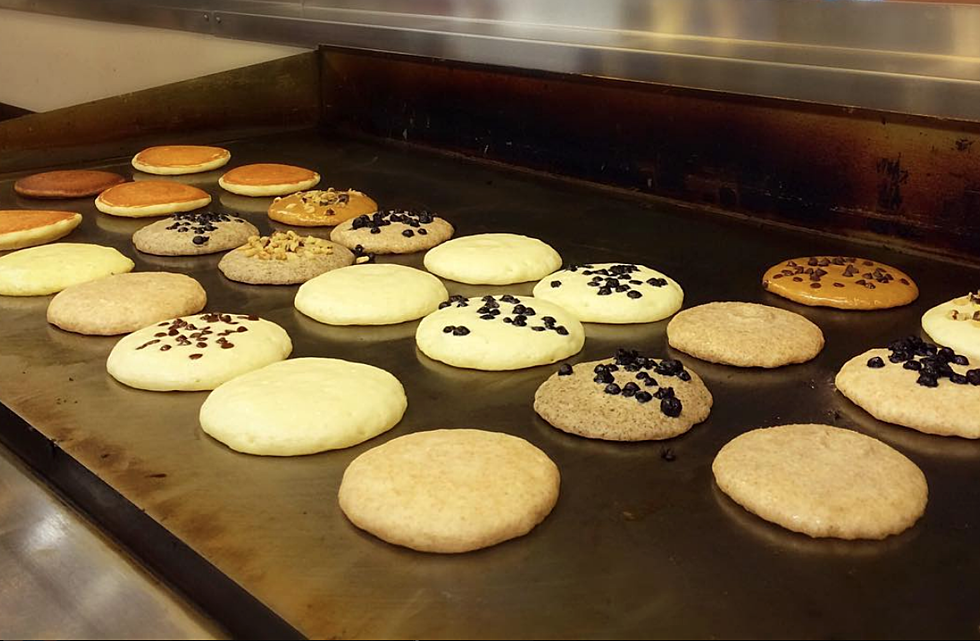 Road Trip Worthy: Polly's Pancake Parlor in Sugar Hill, NH
Polly's Pancake Parlor | IG
I went to New Hampshire this weekend to hit opening day at Attitash, but I could have spent the entire two days at Polly's Pancake Parlor. 
If you've heard me talk about my Adventure List before, it usually not only includes things to do and places to go but also places to eat. It's no secret that I love food and will travel to get it so my boyfriend and I have had Polly's Pancake Parlor on our list for a while now.
We'd been seeing their posts on Instagram and today we got a chance to swing by on our way home from North Conway. Polly's is located in the town next door to Cannon, so if you head up that way for skiing or riding, you could grab a window seat at Polly's that has incredible views of the mountain.
Obviously, given the name, Polly is famous for her pancakes. You can choose from different batters and add-ins, and get sampler platters for the whole table. We had blueberry, eggnog, chocolate chip, coconut, and cornmeal pancakes. They were all amazing.
Polly's also has a general store at the entrance where you can get giant jugs of maple syrup, pancake mix, penny candy, and other local foods and baked goods. They also have a full lunch and dinner menu with chicken and waffles and massive sandwiches.
More From WFHN-FM/FUN 107