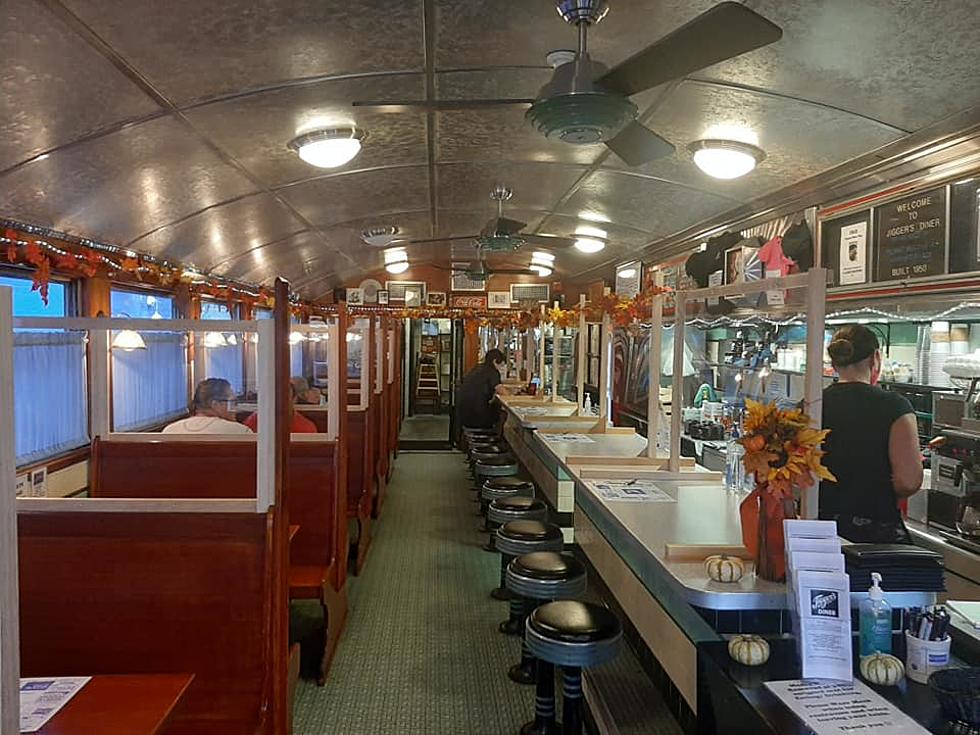 Rhode Island Has Yet Another Movie Filming With Big Name Stars
Jigger's Diner via Facebook
It seems Hocus Pocus 2 isn't the only movie filming in Rhode Island these days. Although everyone is talking about the highly anticipated Disney sequel, a bunch of other Hollywood names have snuck into East Greenwich for some scene shooting this week.
Hank Azaria, Diane Kruger and Ray Nicholson – yes, son of Jack Nicholson – have been in and around East Greenwich, Rhode Island earlier this week for scenes from their upcoming film Out of the Blue. The movie is about the adulterous affair between Kruger and Nicholson with Azaria, kind of surprisingly, playing Kruger's abusive husband.
It sounds very dark and dramatic, though there is no word on when moviegoers can expect to see Out of the Blue on the big screen. Filming is definitely well underway, however, and the scenes shot recently in Rhode Island were mostly at a diner on Main Street. Jigger's is one of the tiniest breakfast places around, so it was a little odd to hear it was chosen as a filming location. It seems as though a lot of lights and cameras wouldn't exactly fit, but clearly they made it work.
The restaurant was closed to customers on Monday, September 13, to accommodate crew and cast, and recently raved about the experience on its Facebook page. Jigger's even shared some photos of the cast hanging outside the restaurant in between shots.
Clearly, Rhode Island has become a Hollywood go-to film location these days. Kyra Sedgewick and Kevin Bacon came through this summer for their movie Space Oddity, now Out of the Blue is on location and soon Hocus Pocus 2 starts filming with its big name stars. Who knows what will film in the Ocean State next?
'Hocus Pocus 2' Sets Being Built in Lincoln, Rhode Island
Sets are going up at Chase Farm in Lincoln, Rhode Island for the filming of Hocus Pocus 2, although filming is still a few weeks away from the looks of things. Check out where the Sanderson sisters will soon roam.
More From WFHN-FM/FUN 107