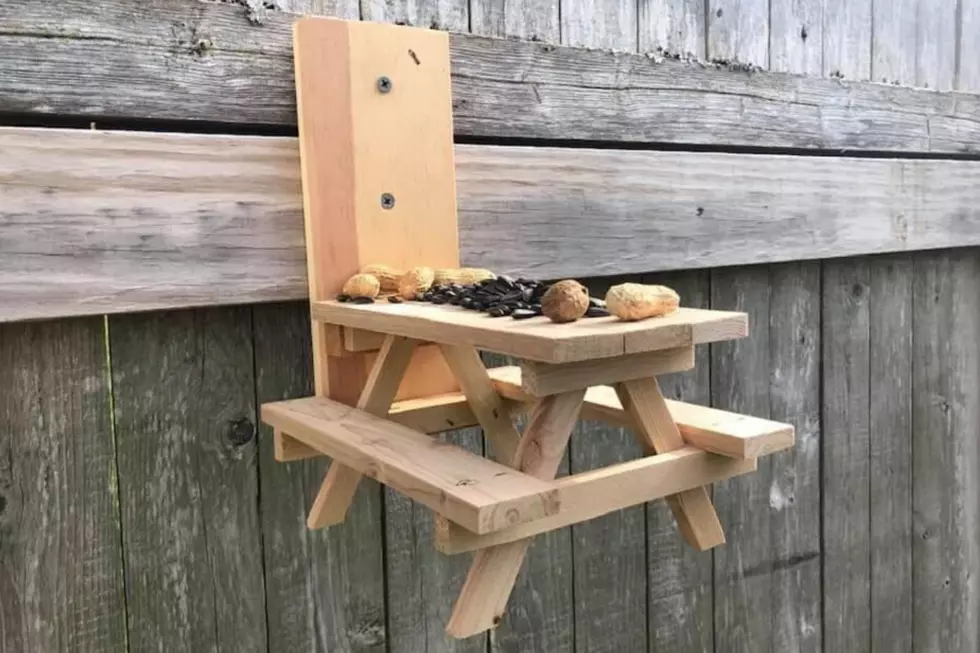 Quarantine Home Projects Are on Fleek Right Now
Laurie Preston Souza/Facebook
Like so many who are stuck at home these days, we've decided to work on some long-overdue projects around the house, including our deck and backyard.
There's nothing I love more than when high spring and early summer roll around. Honestly, I love the warmer weather. If not for COVID-19, we'd be slowly getting around to working on the yard while juggling work, the kids' activities, and baseball in particular. But without school, activities and sports right now, our calendars are wide open and we have no excuses. So here we go.
As far as the lawn and yard go, that's my husband's department. I wouldn't have it any other way and neither would he. I love the decorating and piecing things together for our deck and now our backyard area for us to enjoy. This year we're planning on building a fire pit in the backyard and doing some custom seating. We're also hoping to put in a hot tub spa; we'll see.
I came across these adorable bird feeders on Facebook (I guess you'd call them that) and they are so original and cute. Arielle Stahl created these and I found them in the private "All Things Acushnet" Facebook group. They're tiny little picnic tables that get mounted onto a backyard tree. Well, we have plenty. We have a thing for hummingbirds and we've got a couple of feeders on our deck that the birds visit several times a day. I'm not sure we'd get hummingbirds with these tiny picnic tables but they're too fun to pass on.
PHOTOS: Family Brings Ranch Animals to Visit Residents of Assisted Living Center
Enter your number to get our free mobile app
More From WFHN-FM/FUN 107