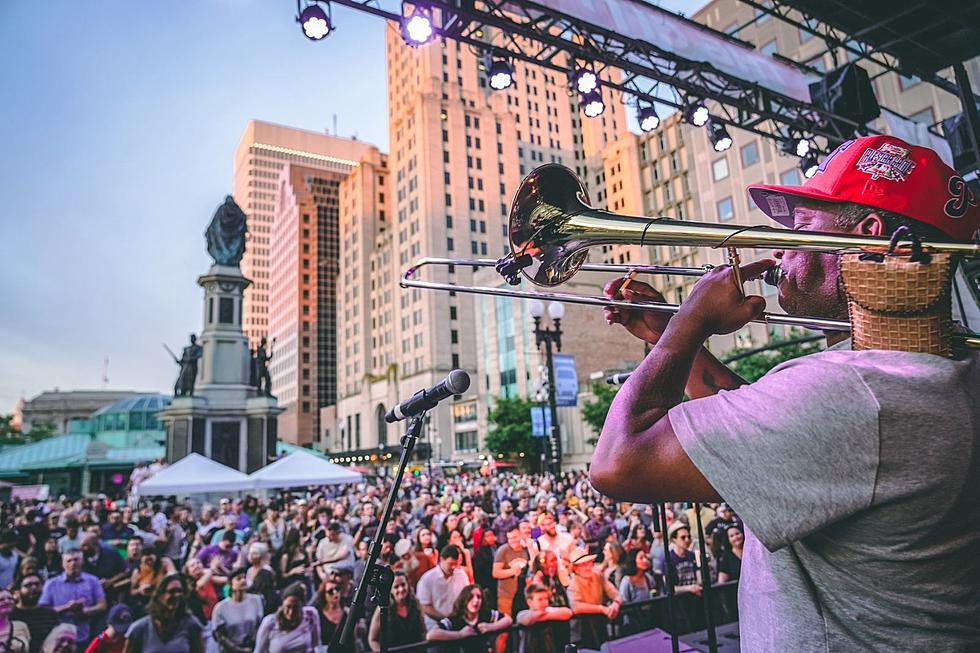 PVDFest Returns to Providence for 3 Days of Lively Entertainment
PVDFest/Facebook
Providence's signature outdoor arts festival, PVDFest, returns to the city from September 8th to September 10th, promising three days of art, food, and entertainment in the heart of Rhode Island.
What is PVDFest?
Hosted by Mayor Brett P. Smiley, the City's Arts, Culture, Tourism, and Producing Partner FirstWorks, this lively festival is all about the culture.
Providence is lovingly known as the Creative Capital for a reason. The city is bustling with talent, from artists and creators to talented foodies, and PVDFest brings all that magic to District Park.
"We've worked hard to curate experiences for every festival goer, and we're incredibly proud of the rich diversity and high-quality programming PVDFest has to offer this year," said Mayor Brett P. Smiley.
What to Expect at PVDFest
Day 1 kicks off with musical entertainment courtesy of EhShawnee & Chachi Carvalho and the International Players.
The following day welcomes Flawless, followed by Mavis Staples, with a special WateFire lighting at night. The lighting will begin at 7:05 pm, with 85 fire braziers illuminated on the river, accompanied by music and other performances.
To wrap up the weekend, Afrika Nyaga Drum & Dance Festival will bring the dancing vibes by the Pedestrian Bridge.
All weekend long, festival-goers can enjoy the artisan markets, where dozens of independent artisans and makers will bring shopping and community experiences along the Providence River.
"Providence is known around the country for its makers, designers, and innovators," said Mayor Brett P. Smiley. "I am excited to be welcoming so many of them to this year's festival and showcasing their talents to our many festivalgoers."
Pneuhaus, an art and design studio that specializes in "exuberant transformations" of public space will also be participating, bringing eye-catching art for everyone to enjoy.
And don't forget about the Food Truck Village. Nearly two dozen vendors will be on-site, showcasing the best in local cuisine.
Important Information for PVDFest
This year, PVDFest released a dynamic interactive map for the weekend, detailing the art exhibitors, musical and dance performances, eclectic food truck vendors, and grand spectacles.
"Our map and schedule make it easy to plan your weekend ahead of time and get ready for an extraordinary, immersive experience on our beautiful riverfront," said the mayor.
The interactive map provides the layout of PVDFest's new location at 195 District Park, visualizing key performance stages, sensory and ADA supports, and public safety booths where critical information and resources will be available.
Visit PVDFest online for the official lineup and more.
Welcome to Your New Humble Abode: A Providence Shopping Mall
America's oldest indoor shopping mall is now home to more than 40 micro-lofts, some as tiny as 250 square feet. But they sure are convenient and a great option in downtown Providence. Check out the inside of one of these tiny living spaces at The Arcade. This one's even currently on the market!
See Inside The Westerly Mansion That Could Be Rhode Island's Most Expensive Home
Last summer this six-bedroom beachfront home in Westerly hit the market for a whopping $32 million dollars. Now after a nearly $13 million price cut, it could still become the most expensive home ever sold in the Ocean State.
More From WFHN-FM/FUN 107