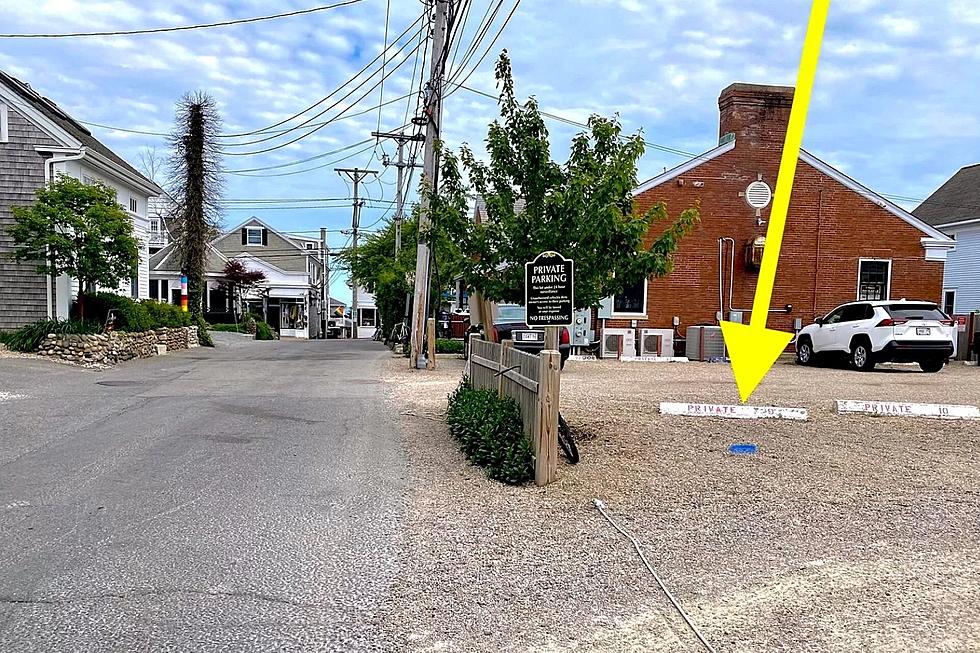 Provincetown Parking Spot Up for Sale for an Outrageous Amount
Zillow.com
Imagine having the power of not only owning a premiere Cape Cod parking space, but also selling it for more than $100,000?
In Provincetown, there's a prestigious parking spot that's listed on Zillow for a whopping $120,000. No, that's not a typo, you read that price correctly. The space went on sale around the beginning of June and has yet to attract any interest outside of the realm of curiosity and awe.
The space is listed by Gibson Sotheby's International Realty at 170 Commercial Street, which claims that this parking spot is above the rest in what it has to offer. Anyone who is familiar with the P-Town area knows that the Town Center is what brings in a majority of tourists and visitors, and being so close to that area, as well as the West End, means it's clearly a prime spot to park.
For anyone who owns property in that area, this could be a great opportunity to buy and rent out to residents and guests who may be vacationing for the sSummer. The eight-foot-by-18-foot parking space can be financed at about $603 per month, in case you weren't about dropping the full amount all at once.
It's within walking distance of the water and even a boat slip, so I suppose if you're someone who frequents the area or are simply looking to expand your residential parking situation, then perhaps this overpriced spot is for you.
To some, that's a down payment on a house, while to others, this could be a golden opportunity to claim the Boardwalk Monopoly space as your own, except in the form of a parking spot.
Harsh Realities About New England Beaches
Everyone loves a day at the beach and on the SouthCoast, the waterfront is everywhere. But the sand and sun people usually picture in their heads is not always the reality in New England.
The Most Influential Movies of the 21st Century
More From WFHN-FM/FUN 107