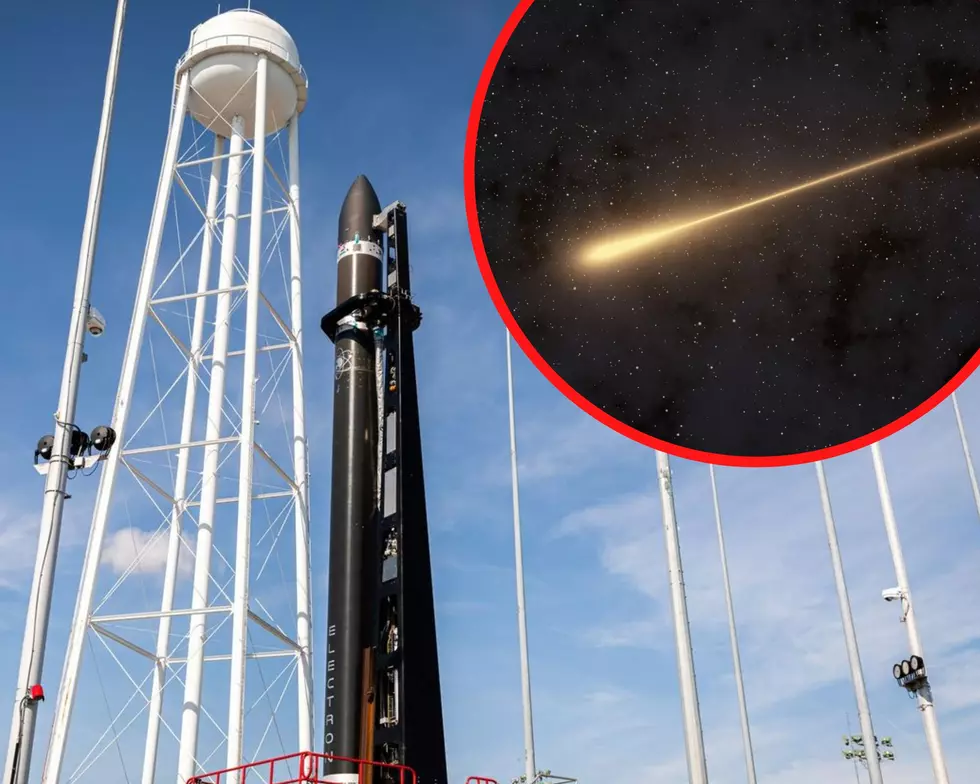 Potentially See An Insanely Bright Streak In The Skies Tonight
NASA's Wallops Flight Facility via Facebook
There may be a lot of "shooting star" sightings on the SouthCoast tonight, but this is what's really going on.
Meteorologists are predicting a calm and clear night tonight from the SouthCoast right on down to Wallops Island, Virginia. That is very good news for those working at NASA's Wallops Flight Facility who finally get to launch a rocket.
NASA is supporting the launch of Rocket Lab USA's first Electron rocket from Virginia and after a week of weather delays, tonight has been cleared for takeoff.
As with any launch into space, weather conditions have to be just right. After all the wind and rain that impacted the East Coast much of the last week, conditions are looking good for things to move forward with tonight's (December 18, 2022) planned mission named "Virginia is for Launch Lovers."
That mission has the goal of sending radio frequency monitoring satellites for HawkEye 360 into space. Though that may not mean much to most on the SouthCoast, it does mean a potentially cool looking light show in the night sky.
Though the launch will happen nearly 500 miles away from us, there is a good chance you will see the streak the rocket creates as it heads into space. It will likely appear as an insanely bright shooting star.
Electron is a 59-foot-tall rocket that can travel at speeds over 17,000 MPH. Something that big, traveling that fast is going to be seen pretty far away. Including here on the SouthCoast.
The rocket's launch window is between 6 P.M. - 8 P.M., so if you are outside or near a big window during that time frame you may want to look up from time to time.
A livestream of the launch will kick off about 40 minutes before the rocket takes off at www.rocketlabusa.com/live-stream. And between 2 - 3 minutes after the rocket is space bound, it's heat streak will likely be visible across the SouthCoast.
So if your friends start wondering whether aliens are overhead or Elon Musk is launching celebrities into space, you can put their minds at ease and let them know it's just NASA getting their first Electron launch from Wallops Flight Facility just right.
LOOK: 31 breathtaking images from NASA's public library
In 2017, NASA opened the digital doors to its
image and video library
website, allowing the public to access more than 140,000 images, videos, and audio files. The collection provides unprecedented views of space.
Stacker
reviewed the collection to select 31 of the most breathtaking images, including the first from the James Webb Space Telescope. Keep reading to see these stunning images, curated with further information about the captured scenes.
More From WFHN-FM/FUN 107