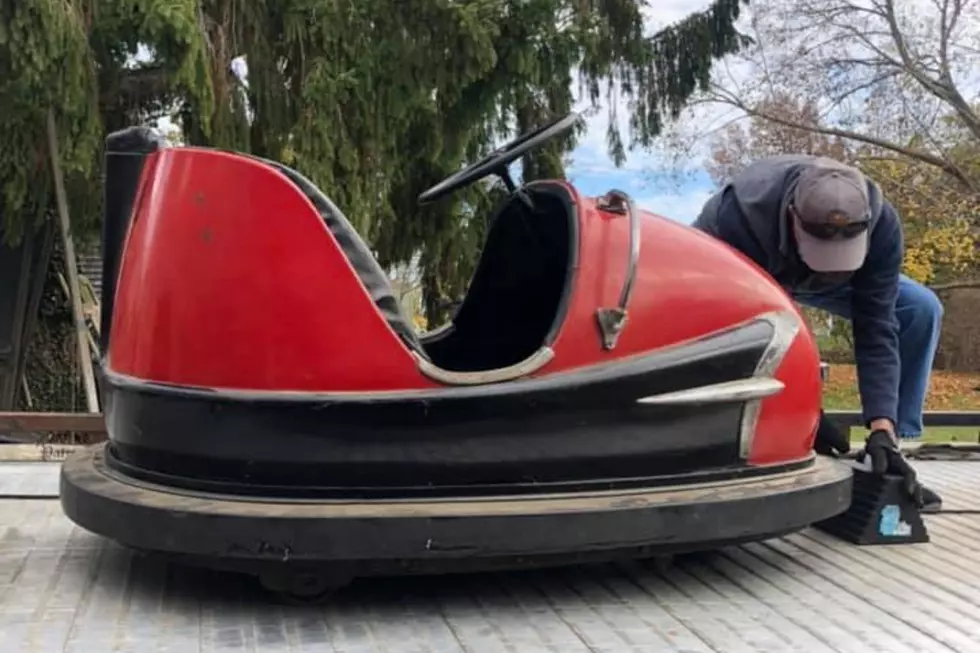 A Piece of Dartmouth's Lincoln Park Is on Display in Newport
Mick Coogan via Facebook
For those of us that have been living on the SouthCoast for a while, we remember Lincoln Park as a fond memory of amusement parks that once were.
Opened in 1894, Lincoln Park was called Westport Park and Midway Park before the name "Lincoln Park" was finally decided on. It closed in 1987, bringing fun to the SouthCoast for 93 years before shutting down. The park began to decline in the 1980s, as larger theme parks like Six Flags were on the rise, and Lincoln Park just couldn't seem to keep up.
On top of that, there was a fatal incident on their Comet rollercoaster, leading people to question the safety of the park. The final ride of the Comet was in 1987 when the train jackknifed due to a failure in the braking system. After the park closed, it experienced a total of six fires as of 2012. Since its closing, Lincoln Park has been converted into housing units.
Now it looks like a piece of Lincoln Park will live on for a small period of time in Newport's Audrain Automobile Museum. Mick Coogan from Warwick, Rhode Island was the previous owner of a Dodgem Bumper Car that was formerly in use at Lincoln Park. The bumper car will be in the museum's "Small Wonders" exhibit through February 14.
According to the Audrain Auto Museum website, Dodgem Bumper Cars were invented by two brothers from Massachusetts. Despite their problems, like riders accidentally being knocked out of their seats on impact, they were massively popular and a favorite among amusement park visitors. Bumping into each other was not the designed purpose, it was more about avoiding getting hit by other people, but as players drove around, bumping naturally occurred.
The Dodgem display in the Audrain Auto Museum is in mostly original condition, with a few touch-ups to the paint on the cars to make sure they are looking fresh after years of bumping and crashing.
Be sure to visit the Small Wonders exhibit in the Audrain Auto Museum if you would like a little bit of Lincoln Park nostalgia.
SEE: 30 Toys That Defined the '70s
https://www.audrainautomuseum.org/small-wonders-mini-micro-pedal-and-toy-cars/dodgem-bumper-car
More From WFHN-FM/FUN 107