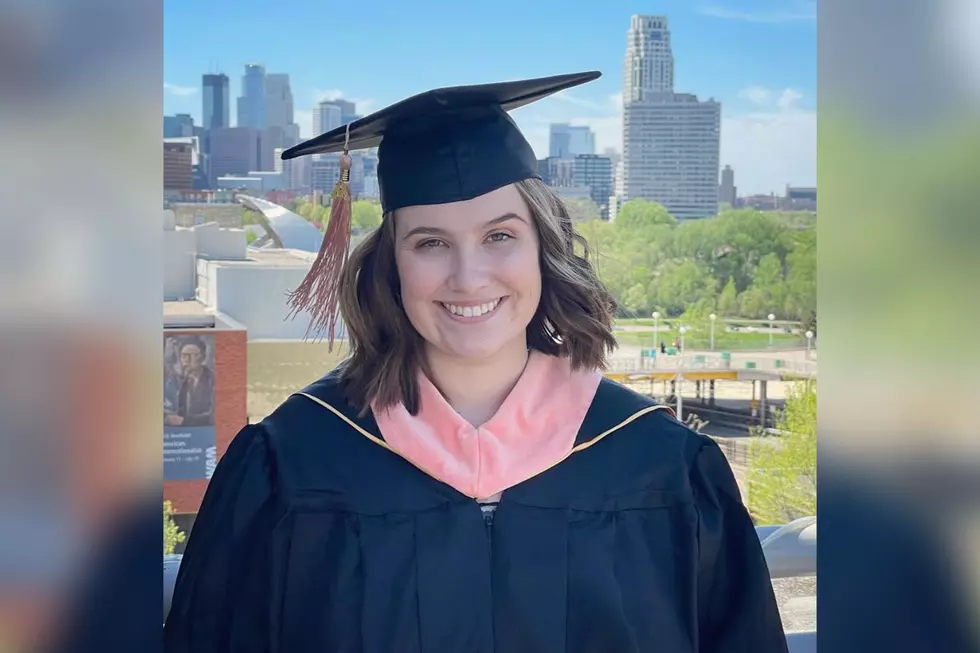 Fun 107 Scholarship Winner is Massachusetts' Newest Epidemiologist
Paige Richmond via Facebook
Paige Richmond was a graduating senior from New Bedford High School when Fun 107 awarded her with a $5,000 scholarship in memory of former high school sports broadcaster Jack Peterson.
Richmond was a part of the New Bedford High Marching band at the time. The Acushnet teen used the scholarship toward her freshman year tuition at UMass Amherst. That was in 2016.
Richmond originally wanted to go to medical school, but she got involved in physical activity research. She started becoming more and more interested in research in general and how to analyze data.
Four years later, Richmond graduated cum laude from UMass Amherst with a bachelor of science in kinesiology with a psychology minor.  In basic terms, she was an expert in exercise and physical activity, and how they affect our health.
Just months before the pandemic hit, she became interested in a career in epidemiology.
"Not many of my family or friends knew what I was applying to grad school for," Richmond said. "They were like, 'What the heck is that?'"
Richmond graduated several weeks ago from the University of Minnesota with a master's of public health in epidemiology.
She says that it's hard as an epidemiologist to see misinformation posted on Facebook.
"I try my best to inform people I'm close with when I see a red flag, but it's definitely tough."
She admits it is sometimes hard to bite her tongue.
While she and her fiancé loved living in Minnesota, it was difficult to live so far away from her family here on the SouthCoast. They decided to look for jobs back home. It didn't take long to land one.
Richmond began working at her new job in Boston this week, contracted through a company called John Snow Inc.  She will conduct research as an epidemiologist for the Bureau of Substance Addiction Services at the Massachusetts Department of Public Health.
"I really appreciate Fun 107 supporting my journey throughout the years," Richmond said.
The Dishes to Try Most at Over 100 SouthCoast Restaurants
From the freshest seafood you can find to some of the best dang Portuguese dishes outside of Portugal itself, there are so many dishes to enjoy and love here on the SouthCoast, and we put 'em all into one spot. Check out more than 100 of the SouthCoast's favorite restaurants, and let us know if your favorites made the list.
More From WFHN-FM/FUN 107