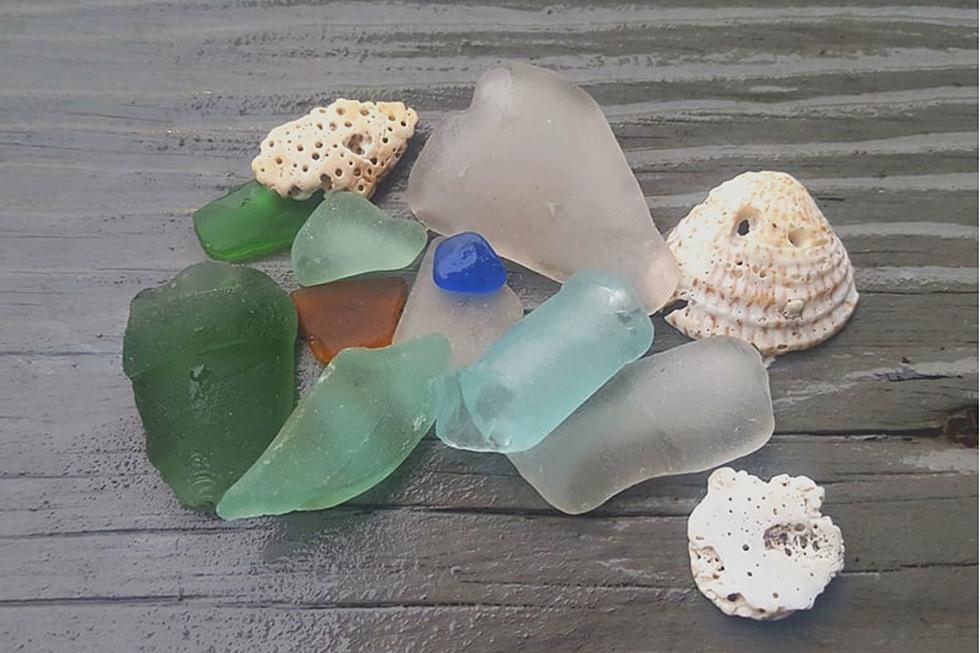 Our Favorite SouthCoast Shores to Beachcomb and Treasure Hunt
Kristen Pacheco/Townsquare Media
Rummaging through the seaweed and shoreline doesn't immediately sound like fun, but once you find that first piece of treasure, you'll be hooked. Beachcombing is the perfect way to stay busy, have fun, and enjoy the beach all at the same time–especially if you have guests from out of town to entertain. Here are three things to keep in mind before you go:
Go at low tide. Check the tide charts to see when the tide will be at its lowest or is on the way out. This helps you in two ways: one, it will uncover a lot more treasures and critters than high-tide, and two, you won't get caught off guard by a quickly rising tide that could leave you stranded somewhere. The BEST time to go is during low tide after a big storm to see what the wind and wave have pushed ashore.
Leave valuables behind. The worst feeling in the world is that you lost something somewhere along your beachcombing route. You thought you were doing yourself a favor by putting your phone on that rock while you sifted through sand but now you can't remember just where that rock was. If you have to bring it with you, maybe bring a backpack.
Bring a bag to hold your treasures. Bring a few baggies to collect your items and keep them from getting mixed up. It sounds silly, but if you have a rare piece of purple sea glass or a perfect seashell in your possession, the last thing you want to do it throw it into the pile of fun rocks you've also found.
If you aren't feeling very creative, don't worry. Beachcombing is nothing more than a fun trip out to the shoreline, especially for kids. Eventually, the searching and rummaging will lead to other great finds like starfish, horseshoe crabs, and if you're really lucky, coins or even a message in a bottle. Some of our favorite SouthCoast shores to explore include:
Gooseberry Island, Westport. Stay on the beach or explore the entire perimeter of the island. If your kids are older, try walking around the entire island. There have been dozens of things to wash ashore here over the years, including a great white shark back in 2012.
Apponogansett Park Beach, Dartmouth. This may be one of the most underrated places for kids under five. At low tide, you can find tons of fun shells, hermit crabs, and other sea life. It's a safe, short shoreline that will have you feeling at ease while you explore. Plus, this beach is very popular with families and you'll probably find treasures that other kids left behind, like this Amethyst rock we found in June.
Fort Taber Park, New Bedford. This beach is perfect for finding sea glass. You'll find plenty of brown and green pieces, but be patient; there's also a lot of blue and purple waiting to be found.
More From WFHN-FM/FUN 107