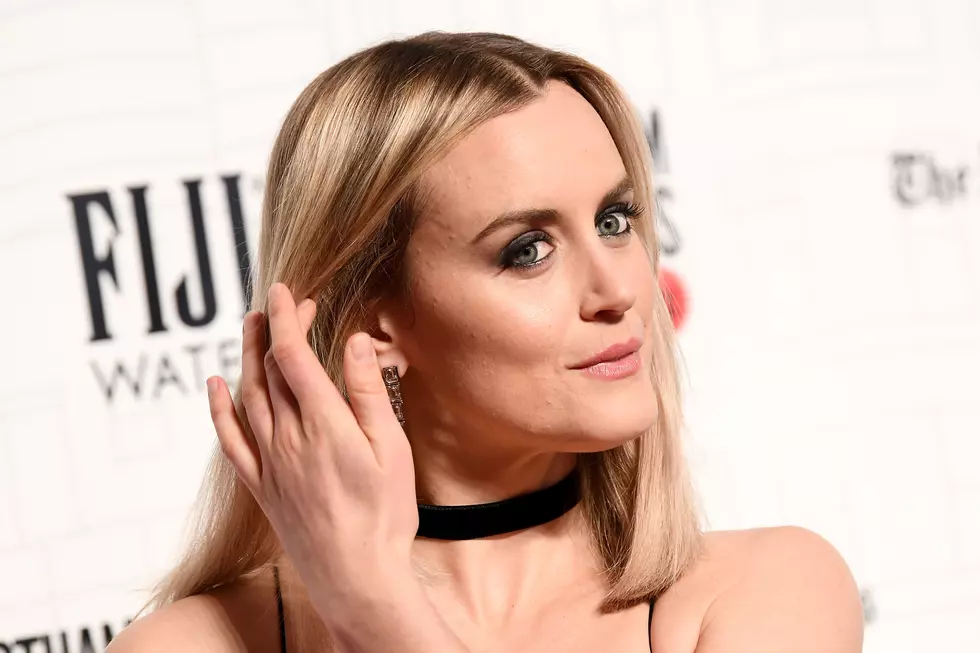 'Orange is the New Black' Star Returning to New Bedford To Take on Important Role
Getty Images for IFP
The 2023 Moby-Dick Marathon will be one to remember as a well-known actress appears in New Bedford to kick it off.
The first reader at the 27th annual marathon -- the one who gets to read that iconic opening line, "Call me Ishmael" -- is Taylor Schilling. The Orange is the New Black star will start the reading Saturday, Jan. 7, at noon on the main level of the Whaling Museum's Bourne Building.
The Emmy- and Golden Globe-nominated actress, who has immediate family in New Bedford, recently appeared in Hulu hit Pam and Tommy and next appears in Apple TV+ series Dear Edward. Between those roles, she'll take on the role of one of American literature's most celebrated protagonists. For a little while anyway. After kicking off the reading, she will pass the torch onto dozens of other readers who will carry people in-person and online through the daylong telling of Herman Melville's sea adventure. The museum calls the book, partially set in New Bedford, a "famous, action-packed narrative" that will "transport (people) nback in time on the search for the elusive white whale."
Schilling was secured as opening reader by the museum's outgoing public programs manager Joclyne Nunes, whose last day is Dec. 16.
It's a bit of a tradition to invite a high-profile personality to start the reading. Last year, celebrated Law and Order star Sam Waterston, also known to frequent the SouthCoast, started the event.
This won't be the first time Schilling makes an appearance in the Whaling City. Her father and brother live in New Bedford. Schilling also expressed her love for a local jerky business in the city back in 2019.
More information on the Moby-Dick Marathon (events run all weekend), contact President and Chief Executive Officer Amanda D. McMullen at (508) 997-0046 (ext. 111) or email AMcMullen@whalingmuseum.org.
SouthCoast Restaurants Celebrities Swear By
Stars live in and visit the SouthCoast frequently, which means many of them end up at local restaurants. Here are appearances from some favorites.
Top 10 Celebrity Sightings Across the SouthCoast
There have been an awful lot of movies filmed on the SouthCoast in recent years, bringing lots of big-name actors with them. Whether they came for filming or swung through to sit at the beaches, we have had our fair share of star sightings in the area. Here are our top 10 celebrity sightings ... so far.
20 Celebrities Who Love the New England Patriots As Much As You
Patriots Nation is strong with or without Tom Brady and these celebrities count themselves among the those who love New England's football team.
More From WFHN-FM/FUN 107