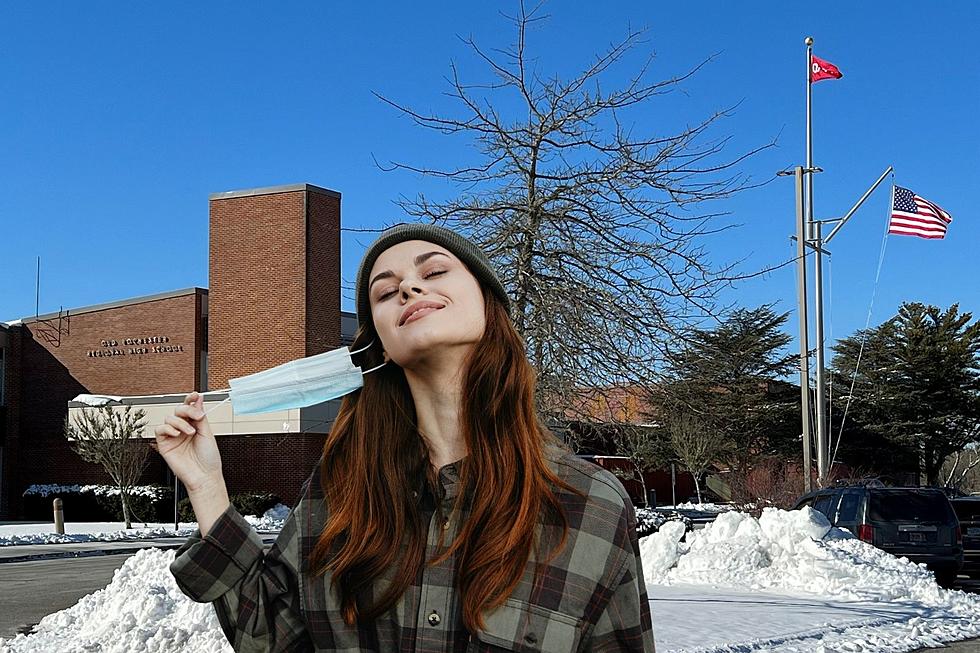 Old Rochester Regional School District Drops Mask Mandates
Michael Rock/Townsquare Media and Canva
The masks are coming off at Old Rochester Regional Schools.  After nearly 3 hours of debate, the special joint school committee voted tonight to lift the mandate that required students and staff to mask up while in school buildings.  The first day after February vacation will be the first day without a mask mandate for Old Rochester students.
Last week, after Governor Charlie Baker announced the end of a statewide mask mandate for students in schools, most school districts around the SouthCoast decided to kick the decision of whether or not to keep students and staff masked up to the school committee.
Old Rochester Regional School District was no exception.  For the past week, Superintendent Michael Nelson has been urging parents and staff to weigh in what should be done.  A survey was distributed asking the role of the respondent (parent or school staff member), with which school they are associated, and what their opinion is about continuing a mask mandate at Old Rochester schools.
The survey results were presented by the administration tonight during the school committee meeting.  The data showed that the ORR community strongly supports removal of the mandatory masks at school with 1615 people voting to drop the mask mandate and 451 people wishing to keep the mask mandate intact.
In addition, while there were some that supported the mask mandate, most of the public comment supported the removal of the mask mandate.  Multiple committee members on both sides of the issue expressed gratitude that the conversation about such a divisive topic was able to take place with respect and in a calm, civil manner.
After the presentation of the data and the public comments, the ORR Special Joint School Committee voted to lift the mask mandate.  With the blessings of the school committee, the mask mandate will expire when the state's mandate expires on February 28th.
Masks will still be required in the nurse's office and on school buses.
More From WFHN-FM/FUN 107