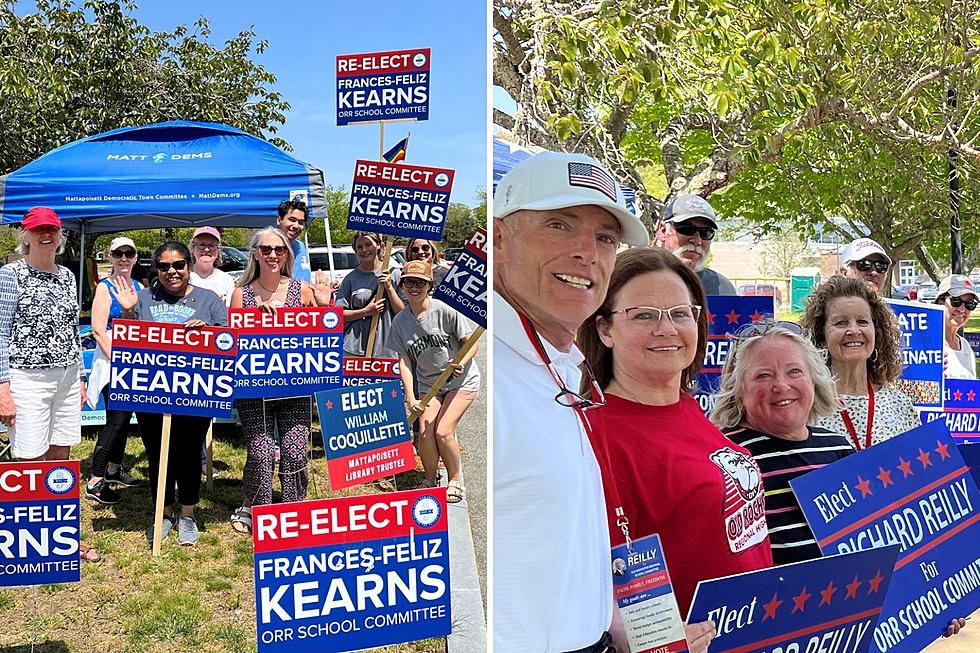 Controversial Books Draw Mattapoisett Voters to the Polls
Michael Rock/Townsquare New Bedford
For the past several months, the talk around Marion, Mattapoisett and Rochester has centered around whether or not a collection of books should be included in the school libraries at the Old Rochester junior and senior high schools.
Almost everyone in town has an opinion on the subject, but not everyone is willing to share it.
The division in Tri-town is deep because both factions believe what they are fighting for truly is for the good of the kids.  When the stakes are that high and when each side believes they are morally on the "right" side, things can get heated.  People will do anything for their kids. No surprise there.
Today is a very important day in that debate. Today is the day when the town's voters will choose to elect school committee members that will either support or frown upon including the controversial books at the schools.
Voters pulling into Old Hammondtown School today might confuse it for a presidential election year. The activity in the school's parking lot was incredibly active with supporters of candidates from both sides of the issue. Election volunteers told me that even during the midday (when there tends to be a lull in the action), there was a steady stream of voters showing up to make their opinion heard with their votes.
While it can sometimes feel negative when there are disagreements in small-town politics, there can occasionally be silver linings. While many communities struggle with voter turnout, here is an election featuring nothing but super-local races and people are showing up to make their voices heard.
Who knew a school committee race could be so hot? That is democracy, and that is a good thing.
Mattapoisett's $3.8 Million View
Located on one of Mattapoisett's most desirable waterfront streets, 5 Shipyard Lane is one of the most luxurious homes
for sale on the SouthCoast.
Then and Now: Vintage Mattapoisett Pictures After Great 1938 Hurricane
Never before seen footage of Mattapoisett after the Great 1938 Hurricane
More From WFHN-FM/FUN 107