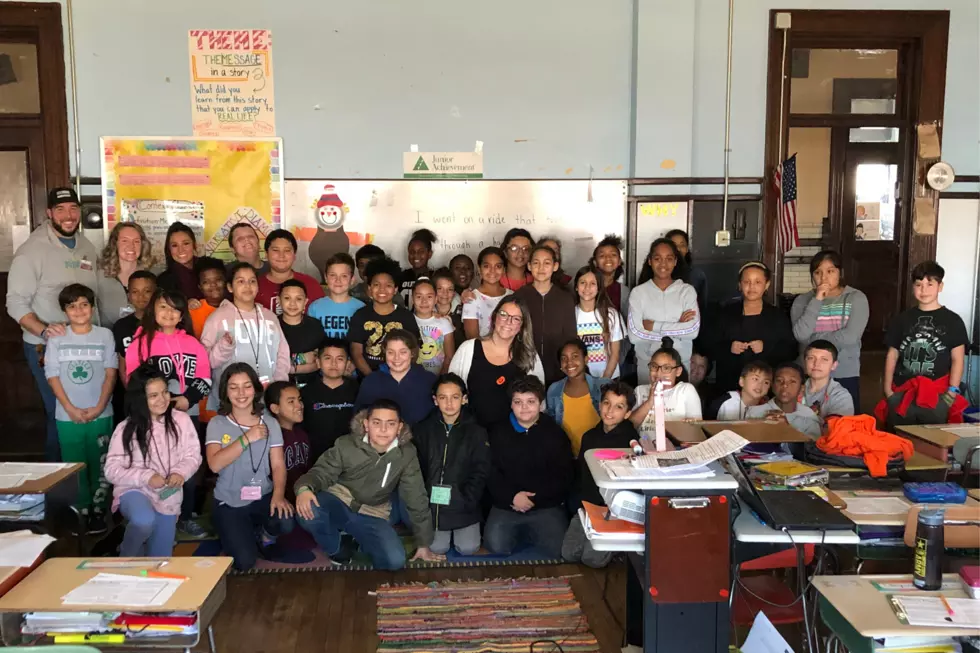 October 2019 SouthCoast Teacher of the Month Winner [VIDEO]
Townsquare Media
Congratulations to FUN 107's SouthCoast Teacher of the Month for October 2019! Thank you to our sponsor, ProGroup Contracting for helping to make this school classroom even better.
Ms. Amanda Flanagan is a fifth-grade teacher at Carlos Pacheco Elementary School in New Bedford who received some amazing nominations for the SouthCoast Teacher of the Month Contest in October. Needless to say, our sponsor ProGroup Contracting was seriously impressed after reading about all the wonderful work she's done. She was the obvious choice for this month's award, which contained many supplies for her class to enjoy, as well as an Electronic Dream Basket. It was filled with several devices to make her beloved classroom even better for her students.
One of her students' parents submitted this nomination letter about Ms. Flanagan to Fun 107:
"Ms. Flanagan has made the children in the classroom want to go to school each and every day. She treats the students like her own and makes them feel special, important and loved every day. While doing all of these things, she is also teaching and engaging the students!"
"Ms. Flanagan took on so many different responsibilities this school year and has overcome all of them. She shows her students not only that she values their learning but that she also values them as human beings inside and outside of school. She is a role model to all of her students and we appreciate her!"
An additional parent sent:
"This teacher deserves to win teacher of the month for many reasons. This teacher has faced multiple challenges at the beginning of this school year and has overcome so many of them. Ms. Flanagan makes the students feel safe and secure when they walk into her classroom. Not only does she support them academically but she supports them emotionally as well."
Ms. Flanagan teaches English to over 50 children between two 5th-grade classrooms. All of her students are happy to have her.
Congratulations to Ms. Flanagan and everyone over at Carlos Pacheco Elementary School who work so hard each and every day to make a fun learning environment for all our kids.
If your child's teacher is one of those amazing human beings that goes above and beyond for their students and deserves some recognition this year, click HERE to nominate him or her for the Teacher of the Month award. They may be as lucky as Ms. Flanagan.
Let's show our teachers some love for working so hard for our kids.
More From WFHN-FM/FUN 107