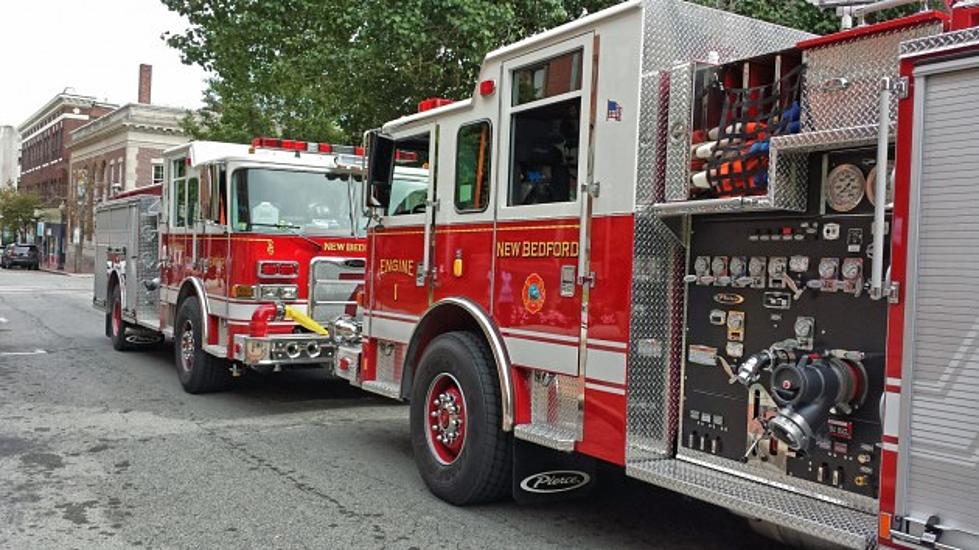 North End Home Struck By Lightning
TSM
A home in the North End was struck by lightning as storms rolled through the area Tuesday morning.
New Bedford Fire Chief Michael Gomes tells WBSM News that at around 5:30 a.m. they received a 911 call regarding a lightning strike at 196 Greenbrier Dr.
Gomes says they responded quickly to the blaze.
"There was a fire in the corners of the building, it was not a severe fire though and it was rapidly put out," said Gomes.
No injuries were reported at the scene of the lightning strike.
However, he said they encountered other incidents along the way.
"While the crews were dispatched to that location, on the way they also came across a series of rollover accidents on Route 140 Northbound," said Gomes.
In total Gomes said the department responded to 15 incidents in a roughly 45 minute period.
With the massive impact storms like this can have Gomes says it is essential residents remain updated on the latest weather forecasts, something which he says has gotten easier with new technology.
"There are today available apps for the phone, and other things that will let them know when a severe warning is posted for our area," said Gomes "generally those warnings come out about 20 minutes before the anticipated heavy weather will come through, so pay attention."
New Bedford police reported numerous flooding incidents across the city, especially along Route 18 and other low-lying areas, as a result of Tuesday's storm.
More From WFHN-FM/FUN 107