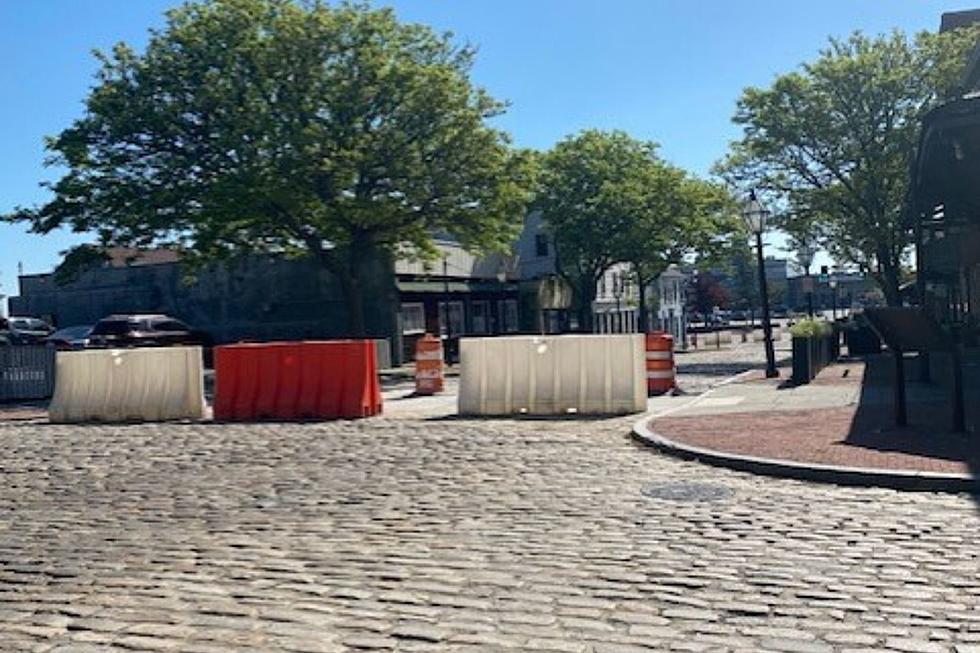 Normally Road Blocks Are Annoying, but Not This One
Jackson Scott/Townsquare Media
Have you gone out for a drive recently? Road rage is everywhere even with most of us having no real place to rush off to. I'm going to be the first to admit, I get really annoyed when I hit construction and there are detours that aren't planned.
Earlier this week I was determined to get my usual at Honey Dew on Route 18. I usually have to cut through downtown New Bedford to get there. Then I was just a block away when I hit a roadblock.
Now I know they weren't doing any construction on the cobblestone road at the bottom half of Union Street.
Then it hit me: maybe they are creating outdoor dining. So for the moment I smiled and didn't mind the slight inconvenience. I had to know though, were we getting some outdoor seating right there?
After asking around I came to find out that the roadblock was not for additional outdoor seating. It was for construction, fixing the cracked bluestone.
Darn, for a fleeting moment I was envisioning myself sitting on the cobblestones of Union Street, sipping a mimosa, practicing social distancing while finally catching up with friends I haven't seen (other than on Zoom or FaceTime) in months.
While my hopes for a downtown day date were squashed, I was told that plans are beginning to wrap up on how some of our favorite restaurants can expand their outdoor seating, as we head into the next phase of our re-opening.
SouthCoast Restaurants That Need Outdoor Dining
Enter your number to get our free mobile app
More From WFHN-FM/FUN 107