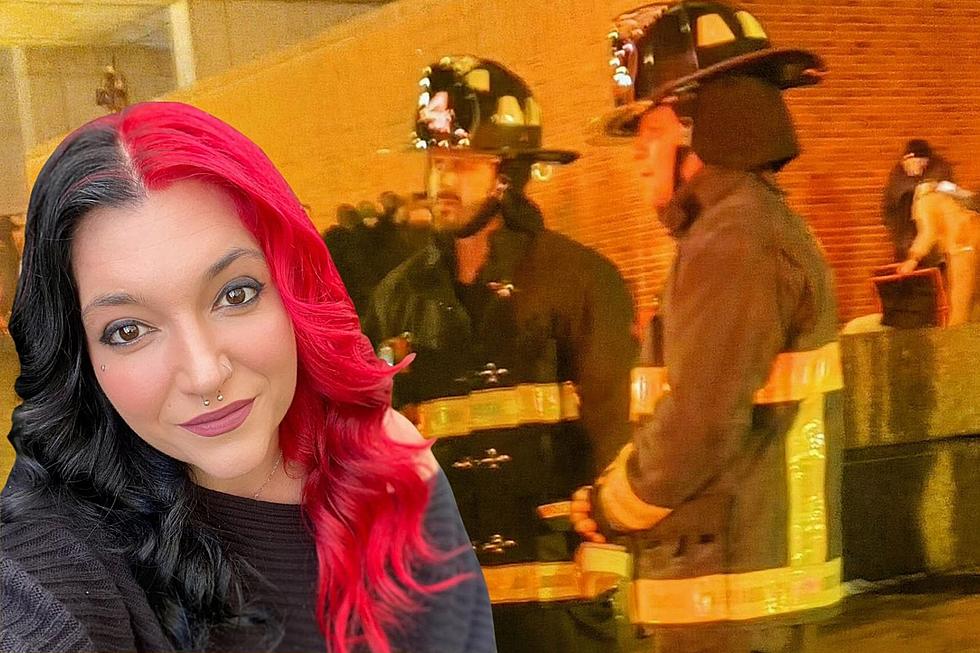 New Bedford Women Cast as Extra in Boston Movie With Matt Damon and Casey Affleck
Courtesy Jessica Ashley
Lights, camera, extra!
These are exciting times for New Bedford native Jessica Ashley, as she was recently cast as an extra in a new heist movie  set in Boston and featuring movie stars Matt Damon and Casey Affleck. The film is called The Instigators.
Ashley, part of a Boston casting website, spent three days in Boston filming. Her favorite part was getting to see Damon and Affleck in action. She especially appreciated how a crew member brought Damon his coat between takes.
"It was cold so this person's sole job was to walk over and drape a coat on him," she said. "I thought that was so cool. I was like, 'That's gold.'"
The set was Faneuil Hall and the City Hall Plaza. There were scenes of protesting, walking to the T, and standing outside of Faneuil Hall. It was an overnight shoot, three nights stretching from 13 to 14 hours a piece, around 5 p.m. to 5 a.m.
When it comes to the behind-the-scenes of any production, the one thing that entices me is the food spread. Did Ashley partake?
"In between takes they have set up tons of candy and cakes, like Little Debbie cakes and stuff to keep you going through the night," she said.
This once-in-a-lifetime opportunity to work beside a couple of Hollywood's best was an experience Ashley will never forget.
The movie will be out on Apple TV and the release date is to be announced.
Great SouthCoast Locations for a Revived Blockbuster Video
Blockbuster is in the news this with rumors of a comeback. Fun 107 fans share their ideas about where the beloved company should set up its big return.
More From WFHN-FM/FUN 107