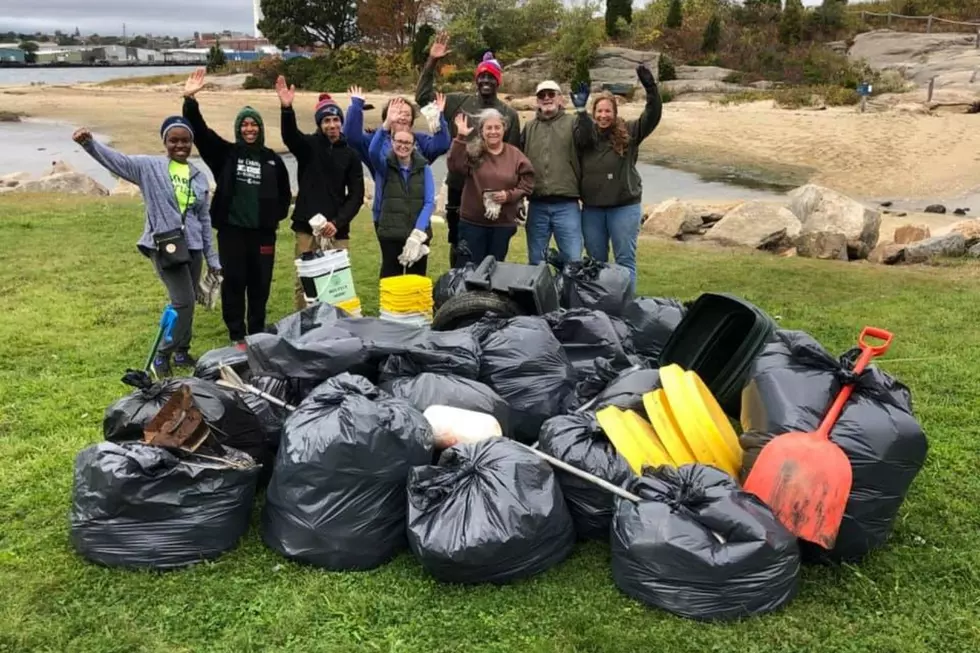 New Bedford Volunteer Group Aims to Clean Streets for Earth Day
Operation Clean Sweep/Facebook
Earth Day is coming up and I want everyone to celebrate it.
Personally, I try to treat every day as Earth Day by making a conscious effort to recycle and dispose of trash properly. When I see people litter, my blood pressure spikes, but instead of getting angry, I want to provide solutions, so I'm spreading the word about a local campaign that starts April 10. Operation Clean Sweep aims to clean up the streets of New Bedford, but they need our help.
The organization was formed in 2006 in response to concerns over the amount of trash and litter in the area. Their website explains how dedicated volunteers have performed "close to 26,000 hours of community service and cleaned over 87 tons of trash from many miles of New Bedford neighborhood streets." They estimate that their volunteer services have provided over $785,000 to the city of New Bedford.
I spoke with Russell Wotton, a coordinator who has been working with the organization since the beginning. Diane Berube, Marissa Perez-Dormitzer, Mindy Wallis, Lorene Sweeney, Ann Parson, Katheryn Saucier, and Marissa Fay-Martin are the members that keep this earth-conscious vessel afloat.
"Our focus is education, which is the key to keeping the city clean, as well as advocacy," he said. Their goal is to educate the public on how to keep the SouthCoast clean without depending on 'group clean-ups.'"
"Our focus is education, advocacy, and now accountability," said Lynn Amicucci, another coordinator who joined the team last year. "We're trying to get other people involved. Everybody can take a spot and clean up and really take care of this area." It's all about education and teamwork.
The organization caught my eye when I was researching ways on how to give back for Earth Day, and I came across their clean-up project, taking place from April 10 to April 24.
The organization asks residents to take a photo of their cleanup project during these dates and share it to the Operation Clean Sweep Facebook page, using the hashtag #EarthDaySouthCoast.
"Together, we can make New Bedford a cleaner, greener place to live, work and play!" they proudly proclaim on their official poster.
Residents can take part in their own clean-up or join Operation Clean Sweep on Saturday, April 24 at Palmer's Island at 10 a.m. or West Beach at 11:30 a.m.
I hope we see the day where littering is obsolete. There are plenty of better ways to dispose of trash instead of making Mother Nature pay for it. Let's show love for the community around us and make Earth Day a catalyst for change.
More information about Operation Clean Sweep can be found here.
The 100 Best Places to Live on the East Coast
More From WFHN-FM/FUN 107