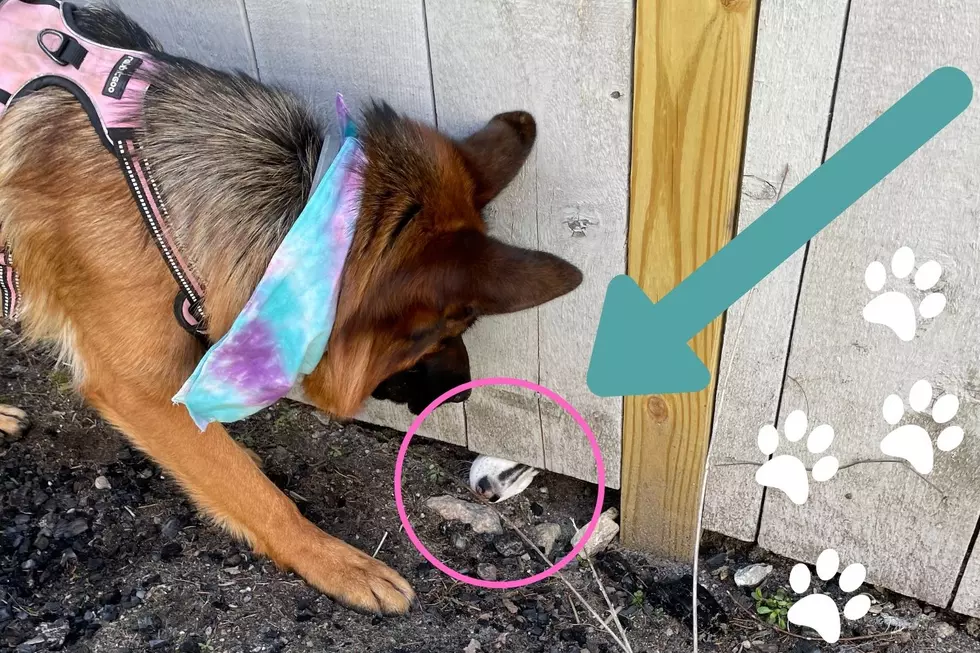 New Bedford and Somerset Dogs Find Friendship on Easter [VIDEO]
Gazelle/Townsquare Media
Easter 2021 was hands down my favorite Easter that I can remember. Everything about it was perfect, from the ham to the much-needed family time that we've all been denied for quite some time.
This was the very first year that I hosted and had my family over for Easter lunch. As stressful as cooking for other people normally is, it was surprisingly smooth sailing and everyone had a full belly by the end of the meal. Isn't it funny how it takes hours to prepare a holiday meal, just for it to be devoured within minutes?
Luckily, the weather couldn't have been any more perfect and we were able to eat outside where it was safer and we could socially distance ourselves a little better. One of the family members decided to bring his almost two-year-old German Shepherd "Maple" over to run around the yard and shake out her "puppy zoomies" after her ride over from Somerset.
Well, there we were, hanging around the fire pit, when we noticed Maple sniffing feverishly around the neighbor's fence. Out of nowhere, a tiny little snout popped through a hole beneath the fence and cuteness ensued.
My neighbor Torri's husky mix "Sky" is about the same age as Maple and was playing a friendly game of peak-a-boo through the fence spacing. Dogs will never cease to amaze me as this scenario is something out of America's Funniest Home Videos. Luckily, we were able to capture it on video for your viewing pleasure.
LOOK: 30 fascinating facts about sleep in the animal kingdom
More From WFHN-FM/FUN 107