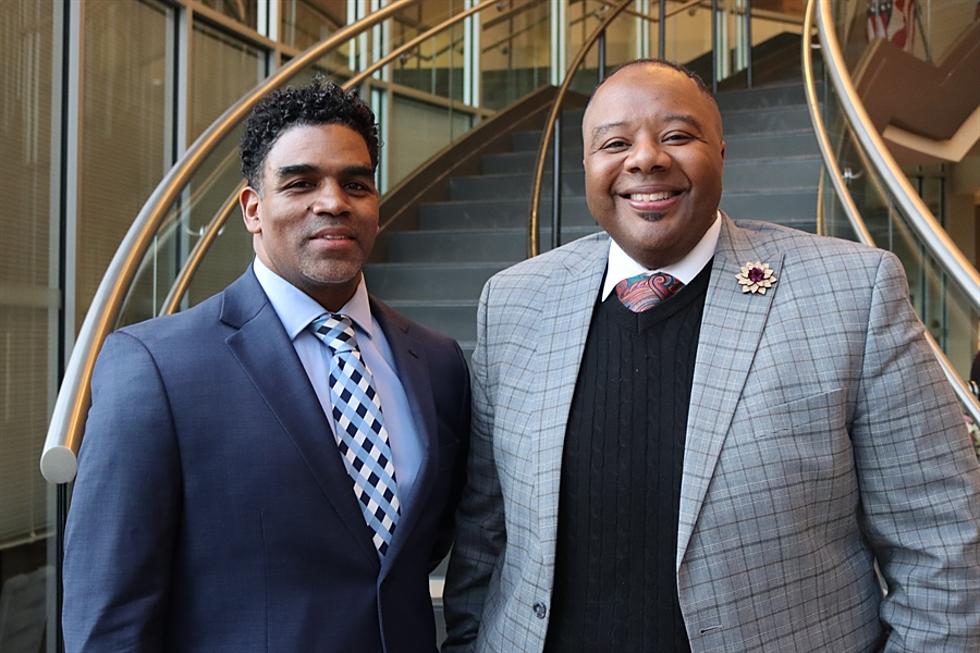 New Bedford Schools Superintendent Accepts Connecticut Job
Courtesy East Hartford Public Schools
UPDATE: This article has been updated to include comments from New Bedford Mayor Jon Mitchell.
NEW BEDFORD — New Bedford Public Schools Superintendent Thomas Anderson is, in fact, moving on.
Anderson has been named as Superintendent of Schools in East Hartford, Connecticut and will start his new role on July 1, the district announced Wednesday.
Back in February, Anderson denied reports that he was applying for a superintendent position in West Hartford.
An East Hartford native himself, Anderson graduated from the East Hartford Public School system, according to a release from the district.
He has served as superintendent in New Bedford schools since 2018, after Dr. Pia Durkin resigned in 2017 over issues with the school committee.
Anderson continued an improvement in New Bedford Public Schools that saw the graduation rate increase 30 points over 10 years — to a 90% graduation rate in 2021.
Before coming to New Bedford, Anderson was Superintendent of Randolph Public Schools, and prior to that, he was an Assistant Superintendent in Washington, D.C.
He was appointed East Hartford Superintendent at a special meeting on March 22.
"I am excited to be returning to the East Hartford Schools in my hometown, and where I started my teaching career 26 years ago," Anderson commented in the release.
"I am dedicated to the mission of educating all students."
New Bedford Mayor Jon Mitchell said he is "grateful" for Anderson's service to the city over the past five years, particularly "his steady leadership of the district during the pandemic, when schooling was disrupted as never before."
"I also congratulate him on his return to his hometown," Mitchell added.
"The School Committee will convene to discuss the next steps, including the possible appointment of an Interim Superintendent after the end of the school year and the search for a new permanent Superintendent."
Board of Education Chair in East Hartford Tyron Harris commented, "Mr. Anderson brings an enormous wealth of experience and a deep knowledge of and family ties in East Hartford."
2022's Top Ten Best High Schools on the SouthCoast
Wondering where your local high schools ranks on the SouthCoast? These are the top ten schools in the area for 2022.
SouthCoast School Districts with the Best Teachers
There are a lot of amazing teachers on the SouthCoast and as parents we appreciate them all. Yet
one site
asked students who they felt had the best teachers around and the results may surprise you.
Top 25 Elementary Schools on the SouthCoast
Niche.com
has crunched the numbers and come up with the best schools in every state from K-12. Here on the SouthCoast nearly 60 elementary schools were ranked based on academics, teachers and diversity.
Here's the best the area has to offer according to this site's results.
More From WFHN-FM/FUN 107