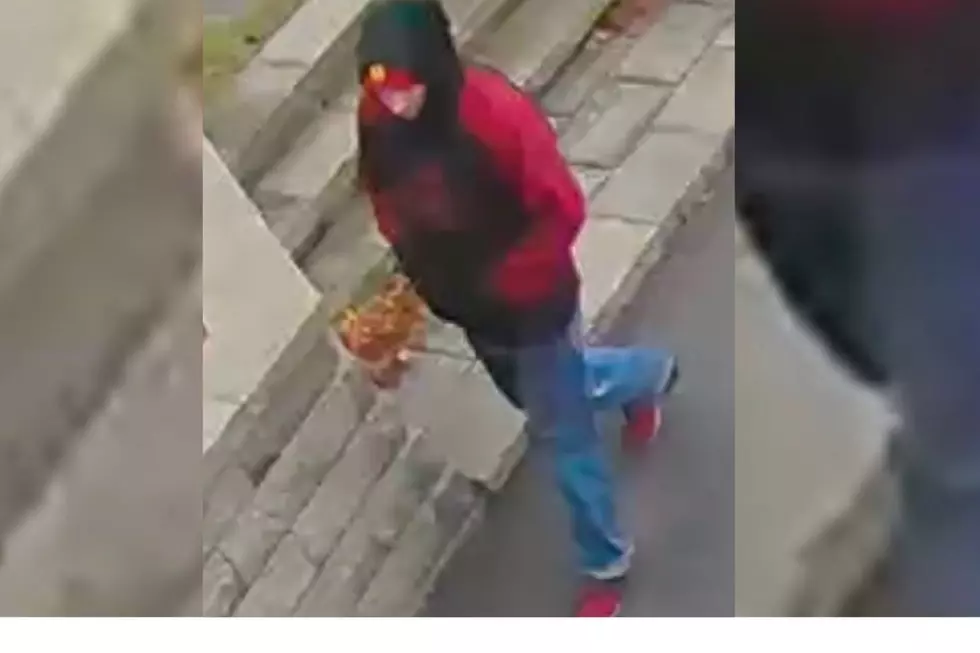 New Bedford Resident Captures Video of Snowblower Thief
Courtesy of Danny Dimond
New Bedford resident Danny Dimond, a local garage door contractor, says he was out working when a thief boldly walked into his garage and walked out with his new snowblower.
"I just got it last year, but we didn't have any snow, so it's pretty much brand new," he said.
Dimond says while he's upset that the snowblower was stolen, he's even more upset that someone entered his home to steal it.
"He walked right into my garage and walked away with my brand new snowblower," Dimond said. "It was broad daylight and my wife was home at the time."
Watch this video of the suspect walking into the Dimond garage:
A snowblower is a cumbersome item, making it hard to make a quick escape after stealing it. How was the thief able to make his getaway? The suspect apparently drove past Dimond's home a couple of times, saw the snowblower, then parked in front of a neighbor's house. Video shows him wheeling it out of his driveway, and there is reportedly more video from a neighbors home that shows him loading it into a truck.
Dimond is offering a $500 reward for information leading to the arrest of the suspect in the video.
"I don't even care about the snowblower at this point, I just want to see this guy arrested. I'd also be happy to donate the reward to a charity if someone doesn't want it," he said.
Dimond says the Ariens Deluxe 28 has missing shutoff and throttle knobs, as they were removed while he was doing some maintenance.
Anyone with any information should contact the New Bedford Police at (508) 991-6300.
CHECK IT OUT: 10 Items Might Be in Short Supply This Winter
Enter your number to get our free mobile app
More From WFHN-FM/FUN 107