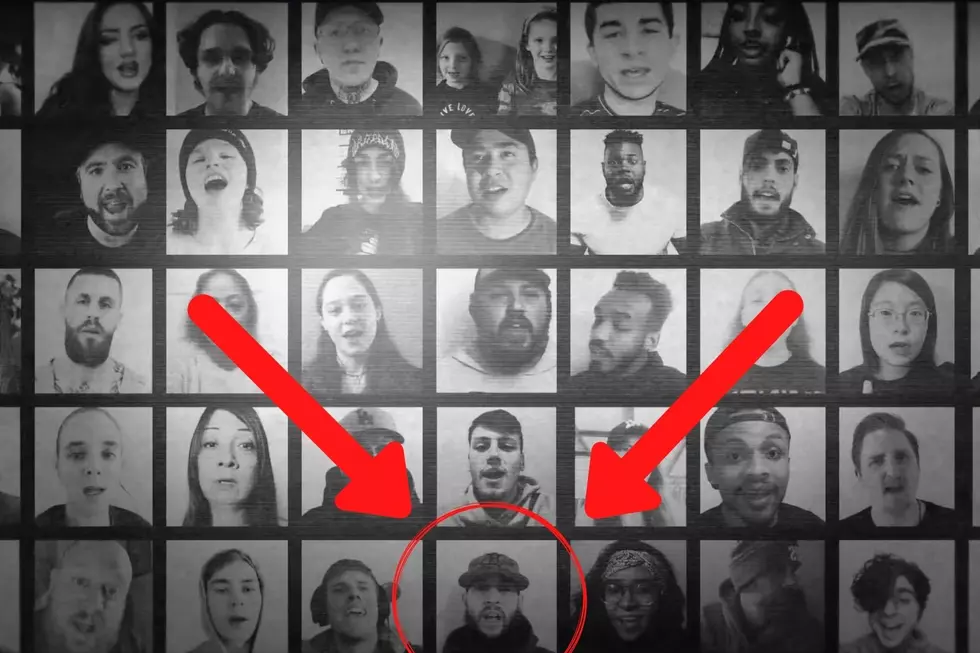 New Bedford Rapper Featured in Eminem's 'Higher' Video
EminemMusic via YouTube
As someone like myself who has been a big Eminem fan, I was pretty stoked when I found out he had dropped a new music video over the weekend.
On Saturday, January 23, Mr. Mathers released the music video for his latest song "Higher" on YouTube and since then it's already reached about six million views.
WARNING: This video is NSFW, due to explicit language:
I will say that as much as I enjoy a classic track from the 8 Mile star, I've been on board with his latest music, making my envy that much more for New Bedford resident Tom Sinko.
Born and raised in Fairhaven, Sinko has been an aspiring rap artist since he was 18 years old. Through the power of social media, he was able to land a little bit of limelight in the music video. News of his latest achievement has been traveling fast and his emotions are sky-high.
"Man, it's out of this world," Sinko told Fun 107. "I'm still on cloud nine and it's been a couple of days since and I've probably watched the video countless times, to be honest."
Sinko looks up to Eminem, and said the legend's work motivates him when he is writing his own lyrics.
"He's number one on my list for sure. I've been making my own hip-hop music since I was 18 years old, so just over 16 years," Sinko said. "To be part of something (with) somebody you idolize or look up to, it's a once-in-a-lifetime opportunity."
Recently, there was a worldwide social media contest that landed Sinko a spot in what looks like a Zoom-like meeting that appears throughout the video when the hook comes in.
"It was an Instagram post where they were just asking fans to send videos of themselves performing the hook to the song 'Higher,'" Sinko explained. "So what we did is we sent the video in and a few days later we got the paperwork back. There was no contact with Eminem, it was just a video release we had to sign to allow him to use the rights."
Talk about adding to the resumé. Sinko's worldwide premiere just landed him some street cred that could potentially spark a fire under his local rap group Risky Biz. Better known as "Mister 5," Sinko has done what most only dream of, so here's to new chapters and dope riffs in his near future.
LOOK: 50 Black actors who made entertainment history
Enter your number to get our free mobile app
More From WFHN-FM/FUN 107