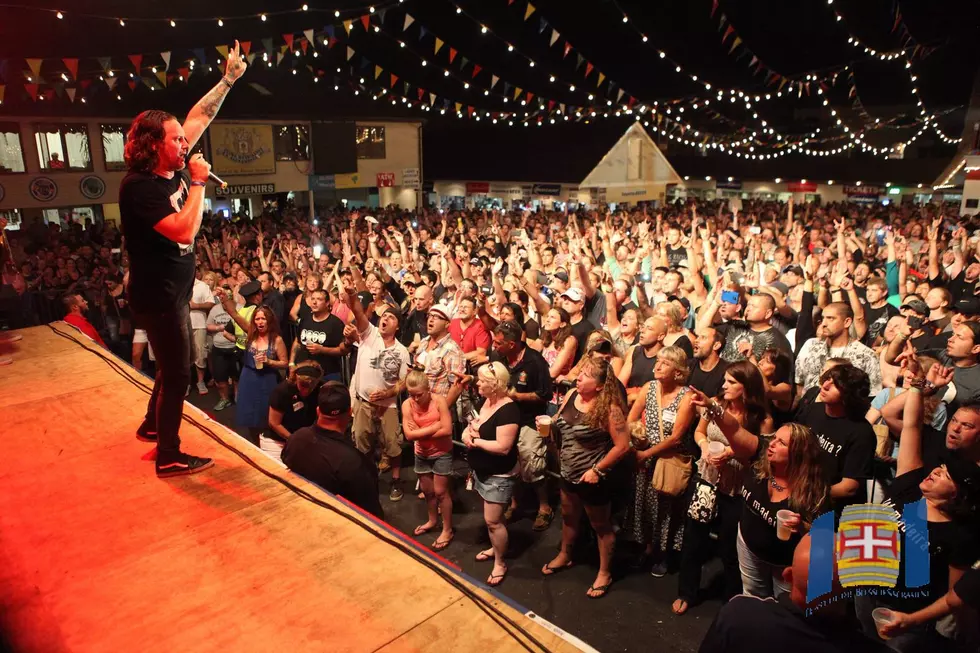 New Bedford's Portuguese Feast Faces Challenges in 2022 [TOWNSQUARE SUNDAY]
Feast of the Blessed Sacrament-Official via Facebook
The 106th Feast of the Blessed Sacrament is returning to New Bedford in 2022. The four-day event will take place on August 4-7 at the Madeira Feast Grounds in New Bedford's North End.
President Rick Fernandes said the decision to move ahead this year "was a sigh of relief for him," after the Feast was postponed in 2020 and 2021 because of COVID-19. The threat of COVID remains, but Fernandes said he's determined to make the Feast happen this year.
Fernandes was actually named president after the 2019 Feast and has patiently waited until now to actually oversee the operation. He said through it all, the committees still kept meeting.
During our interview this week on Townsquare Sunday, Fernandes joked, "After three years of planning, this should be the best feast ever."
But there is nothing funny about the preparations for this year's event. Fernandes said the cost of Feast staples like pork, beef, linguica, and other meats have skyrocketed and the availability of some products has been delayed. It will likely mean higher costs for those attending the Feast.
Fernandes said the Feast Committee did talk about selling wristbands for $1 to offset some of the costs, but he was opposed to the idea. Fernandes wanted the Feast during his watch to remain an event with free admission.
This year's Feast will also continue half-priced meals for seniors on Saturday, along with other favorites like free entertainment throughout the weekend; carne d' espito, where you can barbecue your own beef and vegetables on a skewer; a road race through the North End; and a giant Sunday afternoon parade.
Fernandes said the best part of the Feast for him is seeing old friends who return to New Bedford to connect with the city and culture they love.
His Townsquare Sunday interview can be heard here:
Townsquare Sunday is a weekly public affairs program heard every Sunday at 6 and 11 a.m. on 1420 WBSM and 99.5 FM.
The program highlights individuals and organizations working to make the SouthCoast a better place to live.
If you would like your organization featured on Townsquare Sunday, please e-mail the host at jim.phillips@townsquaremedia.com.
15 One-Hit Wonders From The '90s That Would Rock The Madeira Feast
Over the years, the Feast of the Blessed Sacrament has been visited by one-hit wonders. Here are some from the 1990s who could follow suit.
We Need These Performers at the Portuguese Feast
Every year, the Feast of the Blessed Sacrament, also known as The Feast, has live entertainment and every year we wonder what these acts have to do with Portuguese culture, even though they're great. Here are some ideas of who we think would be a nice fit. Do you have any suggestions?
More From WFHN-FM/FUN 107