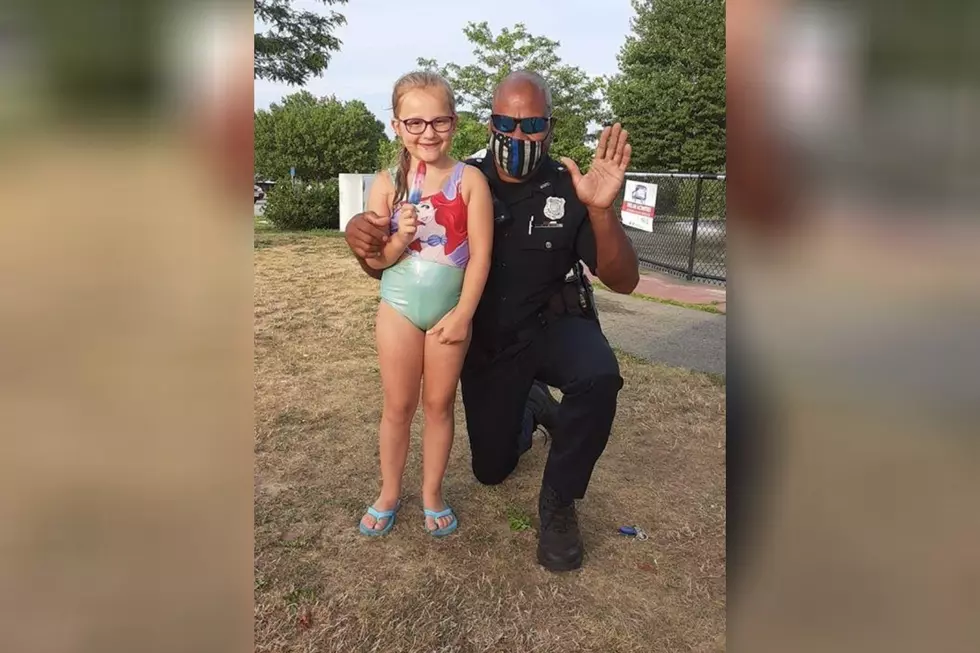 New Bedford Police Officer Treats Nearly 100 Kids to Ice Cream
Megan Dupont via Facebook
To say it was a hot one this past weekend would be an understatement. Hopefully, you managed to stay cool. One way some New Bedford kids kept from overheating was by visiting Brooklawn Park.
I recall visiting Brooklawn Park and having that big sprinkler that the neighborhood kids would run around in. It was pretty popular. I'm not sure how they are working that during these times but it appears that many kids are still making their way over to the park.
This past weekend something special happened. Parents noted a police presence, probably there to make sure people were not only practicing social distancing but were all safe.
These police officers, however, went above and beyond. Not only did they make sure to say hello to all the kids and parents as they made their way through the park but one officer decided to help the kids cool down and purchased them ice cream from the ice cream truck.
Officer Mark Conley paid for 97 kids to get a cool, sweet treat on one of the hottest weekends of the summer.
They didn't stop there, either, as officers made their rounds pushing kids on the swings and merry-go-round.
Here is the Facebook post with pictures and videos:
Nothing like a feel-good story to make your day. We do have good people out there and more importantly, good cops.
Get Inspired With These SouthCoast Lemonade Day Stands
Enter your number to get our free mobile app
More From WFHN-FM/FUN 107