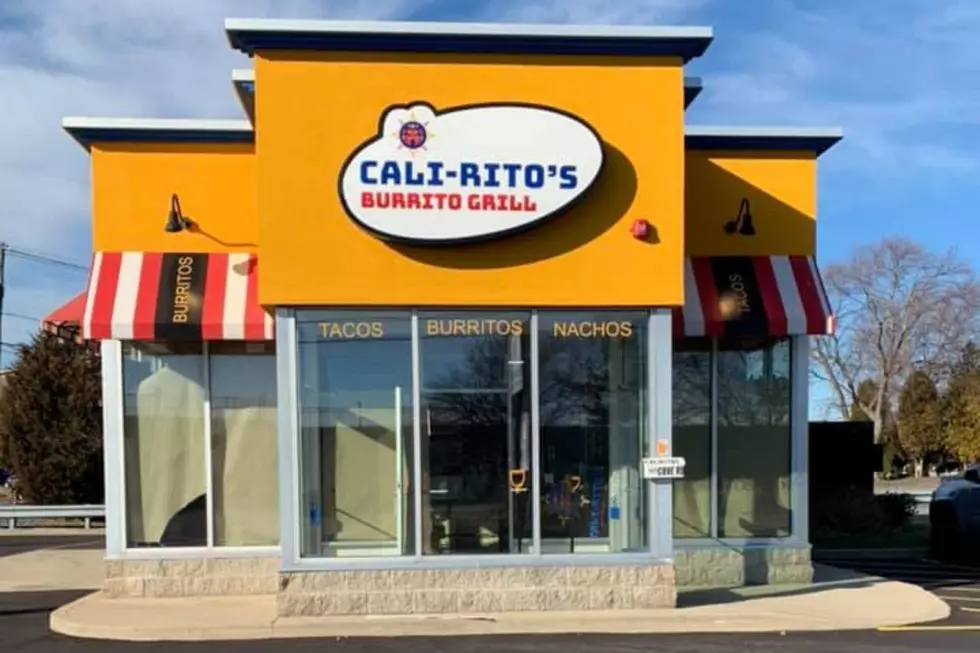 New Bedford Has a New Burrito Spot in the South End
Courtesy Cali-Rito's
Just when you thought you've eaten just about every kind of cuisine there is to offer here on the SouthCoast, something new has finally opened its doors.
It's called Cali-Rito's and you can find this little gem down on 1409 Cove Road in New Bedford, right across the street from the hurricane barrier. Nestled in between Dairy Maid and Inner Bay Café, this delightful Mexican restaurant is home to California-style burrito, tacos, quesadillas, bowls and nachos.
Although Cali-Rito's has only been open for a couple of weeks, it is one of a few new local businesses that overcame the pandemic and proceeded to open up accordingly. Owned by a local named Fransisco Morales, the small business is the perfect way to have a little piece of California right here in our neck of the woods.
As of right now, the restaurant offers to-go orders and call-ahead ordering, but feel free to dine-in while enjoying a delicious taco salad. Cali-Rito's is a homemade experience that's made from scratch, not preservatives.
This is the perfect destination for anyone who's a picky eater or wants their order made to their likings. It's basically as simple as choosing your own toppings and meats for any of the menu items such as quesadillas, tacos, taco salads, loaded nachos, and of course, Cali-Rito's famous burritos.
Hours are as follows:
Monday - Saturday : 11:00 am - 9:00 pm
Sunday : 11:00 am - 9:00 pm
Call ahead to order at (774) 202-3569 or stop by to place your order in person.
Official Food of the SouthCoast
Enter your number to get our free mobile app
More From WFHN-FM/FUN 107