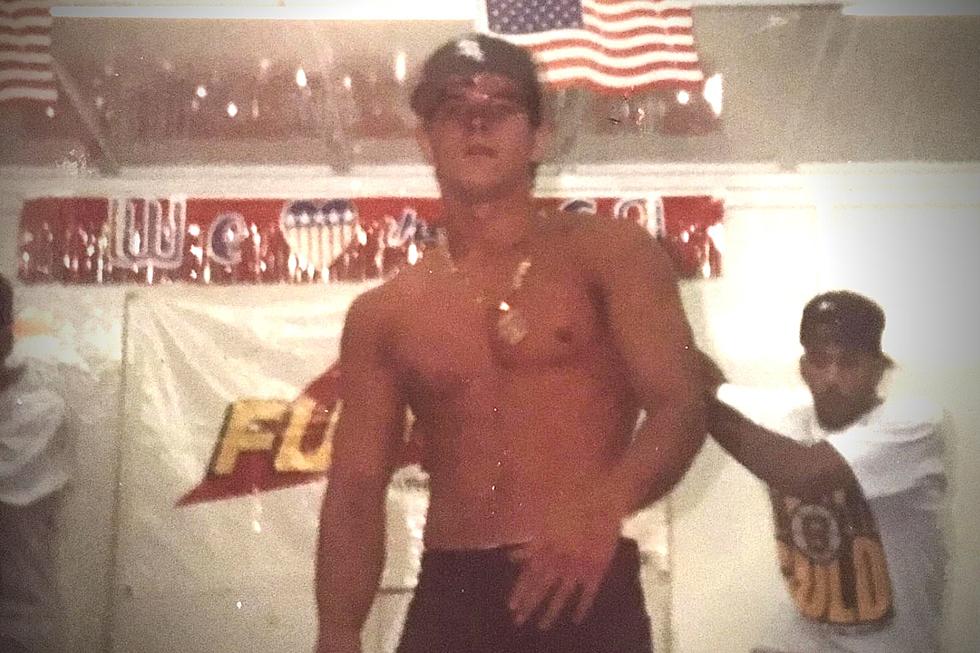 That Time When Marky Mark's Funky Bunch Took Over New Bedford
Courtesy Shona Norman
Remember the good old days of concerts at New Bedford's Whaling City Festival?
Fun 107 was always bringing in acts such as Lisa Loeb, Sugar Ray, Mya, Next, Stevie B, Rob Base – the list goes on and on, but you get the point. Buttonwood Park was constantly star-studded, although some of the acts were just getting their careers started at the time, unsure of how or if their fame was eventually going to play out.
Now, when Mark "Marky Mark" Wahlberg and his Funky Bunch took the stage back in the early '90s, one of our local listeners, Shona Norman, was present at the time and took some incredible photos with her portable disposable Kodak camera (since smart phones weren't even close to being a thing).
Norman took us on a little trip back in time to when Marky Mark and the Funky Bunch took over the Whaling City Festival. This is her story:
Take a Trip Back to the Early Nineties
"I was in high school, I honestly want to say I was 16 or so (1991-1992-ish)," she said. "I remember my friend Ana and I getting to the stage area super early to be sure we were kissing the stage alongside with many others. Lisette Melendez opened up for Marky Mark and It was an amazing show. I can't remember though if there was another group performance as one of the openers, I'm too old now to remember any of that."
No Shirt, No Problem
"All I cared about was to be sure I was up front, close and personal for when he (Mark Wahlberg) ripped that shirt off," Norman said.
Excuse Me, Can We Take a Selfie?
"Excitingly, I saw the Funky Bunch crew walking around the festival grounds and approached them for a picture, and they happily obliged," she said. "Back then, though, we had those disposable cameras and didn't know what our pictures looked like until we had them developed. I remember being so mad when I got the pictures back, because I noticed that my eyes were closed."
A Little Class Goes a Long Way
"Those guys (the Funky Bunch) were certainly class acts then and still are till this day," Norman said.
The Best Movies Released in the '90s
To celebrate the incredible cinematic achievements of the decade,
Stacker
compiled data on all 1990s movies to come up with a Stacker score—a weighted index split evenly between
IMDb
and
Metacritic
scores. To qualify, the film had to have a premiere date between 1990 and 1999, have a Metascore, and have at least 1,000 votes. Ties were broken by Metascore and further ties were broken by votes.
Keep reading to discover which film featured one of the most disturbing scenes in cinema and which big movie star made the list multiple times.
More From WFHN-FM/FUN 107