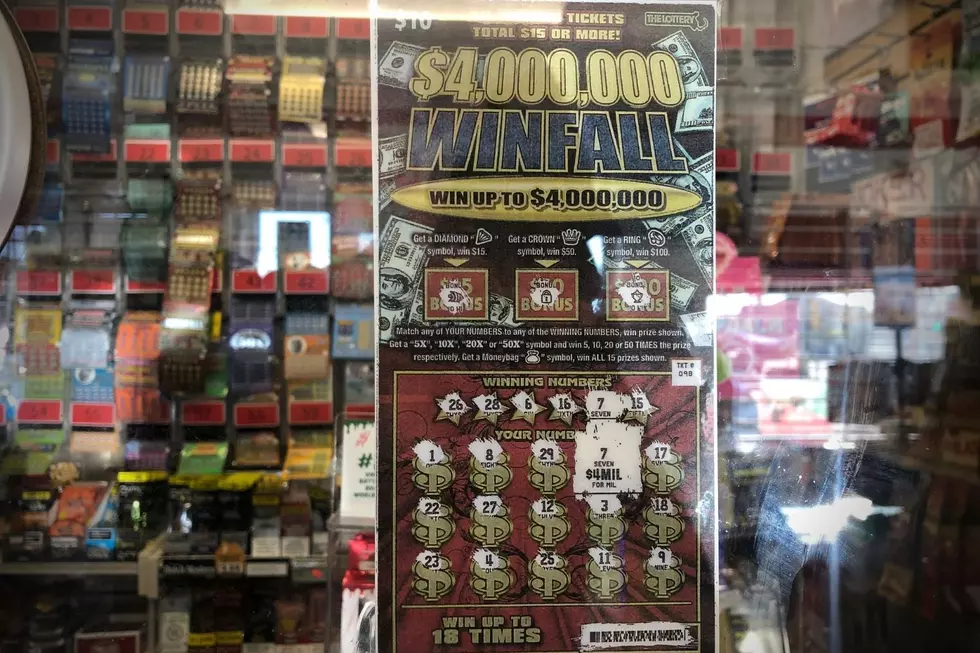 New Bedford Man Wins Millions at North End Gas Station
Gazelle/Townsquare Media
If anyone knows of or sees Keith Bretton of New Bedford today, make sure to congratulate him.
I found out this morning that Bretton is the latest millionaire to come out of New Bedford and all it took was $10. According to Boston's Channel 7 News, Bretton hit for $4 million on a "$4,000,000 Winfall" Massachusetts State Lottery scratch ticket at Marty's Gas & Go on Acushnet Avenue in New Bedford.
Bretton chose the $2.2 million one-time payout and I honestly don't blame him. I must say, all of these winnings across the SouthCoast have got me itching for a payday, so I drove over to Marty's and tried my luck on a couple of scratch tickets.
They say that you shouldn't buy "scratchies" from a place that recently hit, but to me, that's nothing but superstitious chatter.
Before I left Marty's, I asked one of the owners, who goes by "Ace," if he benefitted from the recent win and I was told the business will be receiving a $40,000 bonus for selling the big winner. Plans are to split the $40K between the partnership and use it towards the business itself.
As far as the scratch tickets are involved...
Unfortunately, these were both duds and I should have known that my luck doesn't count towards the lottery. Lessons are learned on the daily.
Bretton was unavailable for comment at this time but tells Boston's Channel 7 News that he plans on buying a house and a truck with the two million bucks from the ticket he cashed in on Monday, March 1.
ALSO: PEEK INSIDE JON BON JOVI'S NEW $43 MILLION PALM BEACH MANSION
More From WFHN-FM/FUN 107