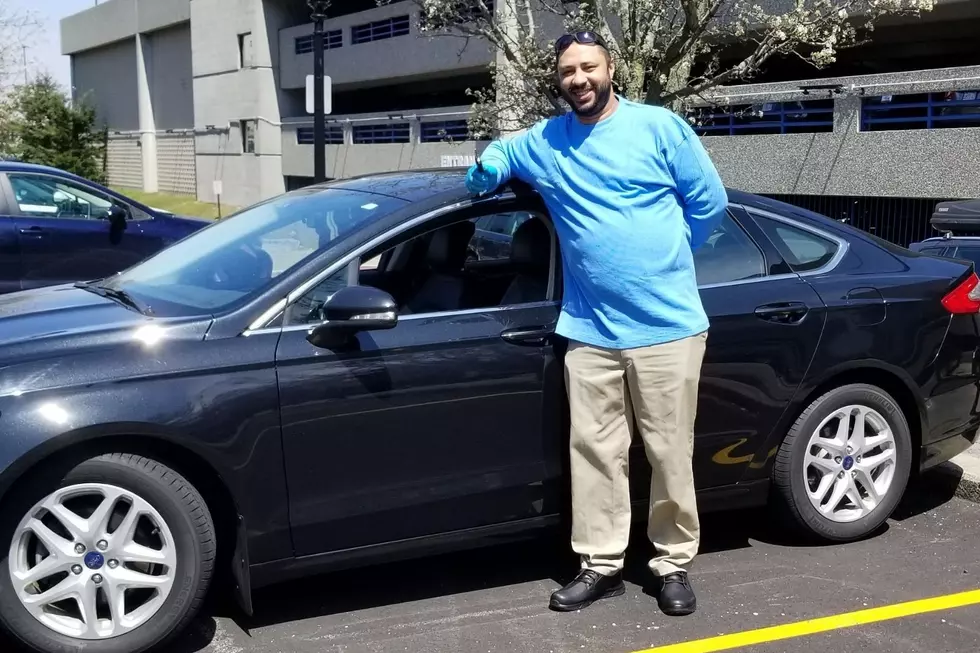 New Bedford Man Says Donated Car Is 'Life-Changing'
Courtesy Good News Garage
A New Bedford man is calling the donation of a car a "life-changing" event in his life.
Scott Baptista said it used to take him over three hours round-trip on public transportation to get to school at Bristol Community College in Fall River. He'd grab the bus at the Downtown New Bedford terminal.
"It was affordable enough, it only cost $1.50 to get the BCC campus, but it took hours out of my day that I could have been studying or working," Baptista said. Now, he says it only takes about 20-30 minutes to get to class in the car that was donated to him.
Scott was the beneficiary of a 2014 Ford Fusion, a car that was given to an organization called Good News Garage, which accepts old cars from donors. Good News Garage will invest in things like tires and other repairs to shore up the automobile before donating to someone who is in need of transportation. They've been able to do this over 5,000 times since the charity was launched in 1996.
Baptista is working towards his Associate's degree in business and sustainability studies. He's hoping to work in the solar industry after he graduates.
"I'll be able to widen my job search after I graduate because of this car," Baptista said.
The charity organization works with the Massachusetts Rehabilitation Commission. As people near the completion of the steps in their program, case managers advocate for people like Baptista who could use a car to better their lives. Recipients need to show a work plan, a plan to attend school, or increased hours at a current job.
If you are interested in donating an old car to Good News Garage, you can start at GoodNewsGarage.org. Donors will receive a minimum $500 tax deduction. If the car ends up getting rewarded to a client, donors will receive the Kelly Blue Book value as a tax deduction.
See the Must-Drive Roads in Every State
More From WFHN-FM/FUN 107