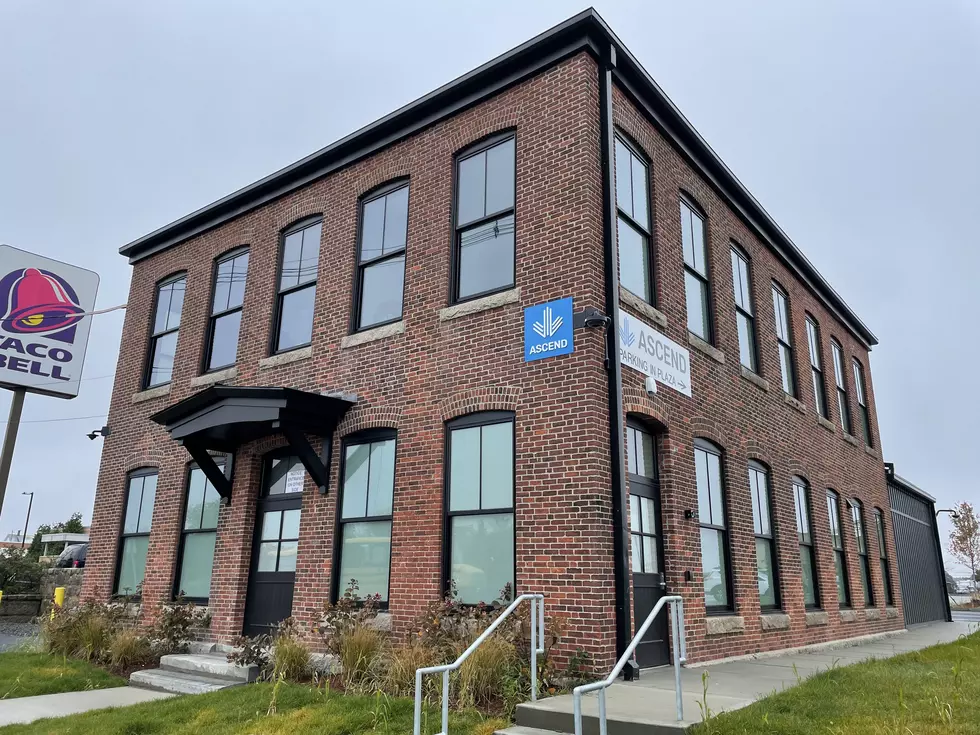 New Bedford's First Recreational Marijuana Dispensary Slated to Open Early 2023
Kate Robinson/Townsquare Media
NEW BEDFORD — Nearly two years after receiving final approval from New Bedford's planning board, the city's first-ever recreational marijuana dispensary is getting set to open its doors early next year.
That's according to an update from Mark Sinclair, a spokesperson for Ascend Wellness Holdings, which is opening the pot spot at the former Fairhaven Mills building on 115 Coggeshall St.
Sinclair said the company is aiming to open in the first quarter of 2023.
From the outside, the building itself already looks complete.
Landscaping, signage, and even artwork depicting a lighthouse, a whale and a sea captain — a reference to New Bedford's history — are already in place.
Ascend has been granted all of the permits it needs to open, with the New Bedford licensing board also approving a $2,500 license at a meeting Monday night.
As Licensing Department Director Nick Nanopoulos explained to the board, the move was mostly a formality, granting the three board members oversight of the Coggeshall Street premises in case of any problems.
"We're not actually approving the owners or the manager, it's just a vehicle for the board to have oversight on the license," Nanopoulos said, before the board voted unanimously to approve it.
The dispensary plans to remain open from 10 a.m. through 7 p.m. daily, according to the approved license.
Company officials could not immediately be reached to confirm an estimated opening date.
Former CEO Andrea Cabral had previously told WBSM she expected the dispensary to open this summer, but construction on the formerly run-down office building stretched on for several months.
An email bounce back stated that Cabral is no longer with Ascend.
She had said earlier this year that the dispensary will likely employ 30-35 people.
New Bedford is allowed to license up to a total of eight cannabis dispensaries under state law.
WBSM's Top SouthCoast Stories 10/10 - 10/16
More From WFHN-FM/FUN 107