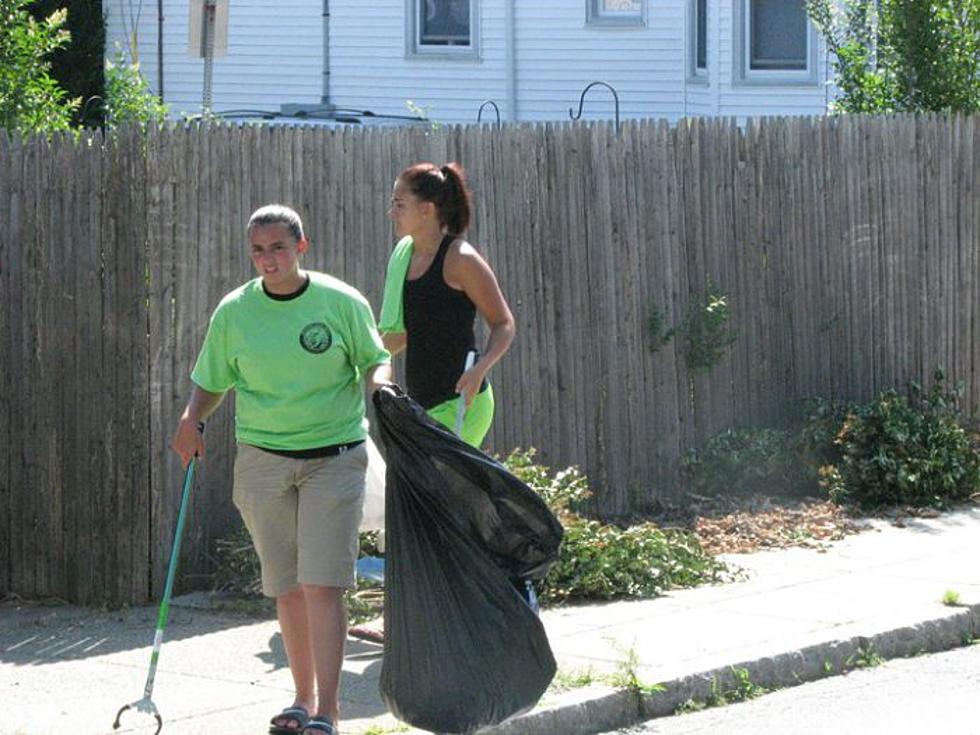 Small Grant Program Has Big Impact in Greater New Bedford [TOWNSQUARE SUNDAY]
Townsquare Media
The United Way of Greater New Bedford is announcing the 2023 Changemaker Grant program. For many years it was known as the Mini-Grant Program, doling out small amounts of money to groups of people in the community for improvement projects around the area.
The United Way's Vice President of Marketing and Community Engagement Victoria Grasela visited Townsquare Sunday this week to talk about Changemaker Grants and the impact they can have.
"Changemaker Grants are just what the name says they are," Grasela said. "It's a grant for people looking to make positive change in our community."
The grant is not a lot of money – up to $2,500 – but Grasela is convinced a lot can be done with that money to make important changes.
For instance, Changemaker Grants were used to fund several "little libraries" spotted outside fire stations, to purchase ADA-compliant playground equipment in Wareham, to help fund the creation of a mural in New Bedford depicting Cape Verdean history in the city, and in buying supplies for Operation Clean Sweep.
Grasela said the United Way awarded 14 Changemaker Grants last year, but that in some years more than 20 grants are handed out.
"It depends on how much money we have to give out, which comes from grants and our general campaign collections that we do every year, and then how many great projects we have and what the applicants are asking for," she said.
Applications will be available starting February 1 on the United Way of GNB website. Grasela is asking groups of at least three people to submit their ideas.
"You have to make your project stand out," Grasela said. "Make it something different that shows you're really thinking about how you can really make change."
The complete Townsquare Sunday interview with Grasela can be heard here:
Townsquare Sunday is a weekly public affairs program heard every Sunday at 6 a.m. and 11 a.m. on WBSM. The program highlights individuals and organizations seeking to make the SouthCoast a better place to live and work.
If you would like your organization featured on Townsquare Sunday, please e-mail the host at jim.phillips@townsquaremedia.com.
Peek Inside New Bedford's Historic Rodman Mansion
This 1833 granite mansion on County Street was designed by architect Russell Warren in the Greek Revival style. It now houses office condo spaces, but some of its former glory is still visible!
More From WFHN-FM/FUN 107