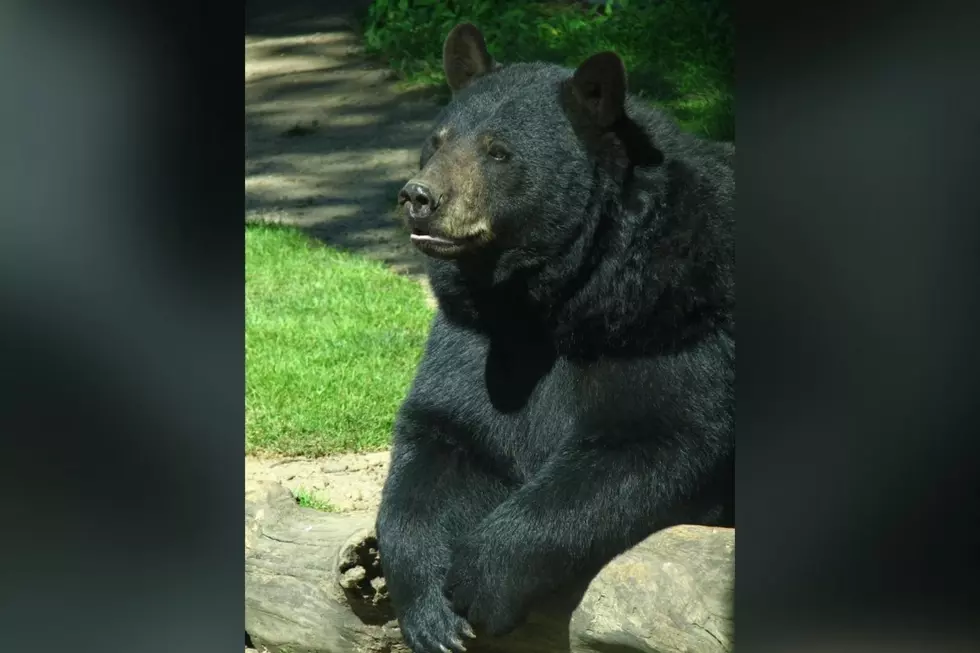 New Bedford's Buttonwood Park Zoo Says Goodbye to Its Last Bear
Courtesy Buttonwood Park Zoo
New Bedford's Buttonwood Park Zoo has lost its last black bear, as the beloved Toby passed away at the age of 23.
According to the zoo, the average life expectancy for a black bear is 20 years, so Toby certainly lived a full life. He had been suffering from a variety of age-related illnesses for quite some time, the zoo said, including arthritis of the spine and joint stiffness.
However, they said his condition began to worsen last month, including sporadic loss of the use of his hind legs, so the decision was made to humanely euthanize him.
"Letting go of our animal residents is always challenging, particularly with those so beloved by our team and community," Zoo Director Gary Lunsford said. "Our hearts go out to those who provided his care over his many years."
Toby had been at Buttonwood Park Zoo since 2000, when he came from Clark's Trading Post in New Hampshire. He was the last of the zoo's black bears after Amy and Ursula both passed away in 2020 of age-related illnesses, the zoo said.
Toby was described as a "gentle giant" who "loved to be the center of attention."
"He was a big ham – he always made us laugh at how he would lounge in the sun in the funniest positions or steal all the hay overnight to make himself a king-sized bed," said Senior Zookeeper Kristy Kaeterle, who worked with Toby for over 20 years. "He was such a handsome guy. He was adored by all, and he will be sorely missed,"
While there are no immediate plans to bring in a new black bear, Lunsford said the zoo does hope to bring bears back at some point in the near future.
"We will take a little time to make some upgrades to the habitat before moving forward," said Lunsford. "In the meantime, we will be exploring the best candidates for making Buttonwood Park Zoo their new home."
LOOK: Stunning animal photos from around the world
From grazing Tibetan antelope to migrating monarch butterflies, these 50 photos of wildlife around the world capture the staggering grace of the animal kingdom. The forthcoming gallery runs sequentially from air to land to water, and focuses on birds, land mammals, aquatic life, and insects as they work in pairs or groups, or sometimes all on their own.
LOOK: 30 fascinating facts about sleep in the animal kingdom
More From WFHN-FM/FUN 107