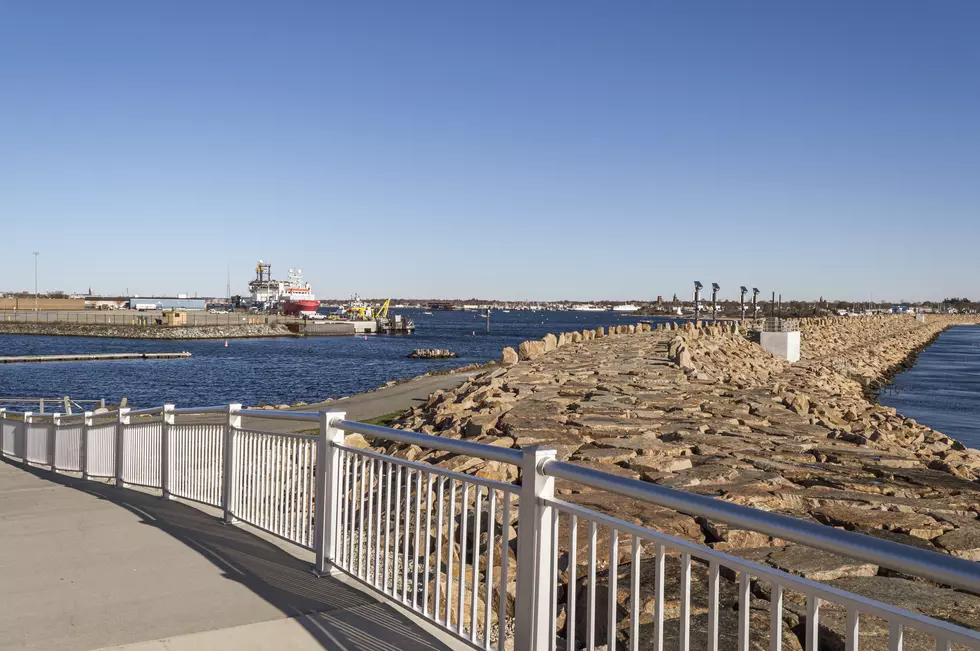 New Bedford Awarded Over $400,000 in Climate Change Funding
Getty Images/iStockphoto
BOSTON — Gov. Charlie Baker today announced $21 million in grants to cities and towns in Massachusetts as part of a program to help with climate change preparedness — and New Bedford will be getting just over $432,000 in funding.
According to a statement from the Baker Administration, the grant was awarded to the city for its Green Infrastructure Master Strategy and Implementation Roadmap.
"The innovative stormwater reduction and heat mitigation project that is advanced by this grant will improve the quality of life in all New Bedford neighborhoods," said New Bedford Mayor Jon Mitchell.
Mitchell added that improving the city's aging stormwater network is part of the effort to modernize operations in New Bedford.
The Municipal Vulnerability Preparedness program provides funding and technical support for communities to identify climate hazards, develop resilience strategies, and take priority action to adapt to climate change.
To date, the program has awarded over $65 million to cities and towns across the commonwealth.
These grants are on top of an expected $900 million in funding from the American Rescue Plan Act for energy and environmental initiatives, which includes $300 million for climate resilient infrastructure.
"With the ongoing success of the MVP program, we are pleased to double the program's funding this year to support local climate change resilience projects throughout the Commonwealth," said Baker.
"The MVP program is a vital tool in our efforts to prepare and strengthen our coastal and inland communities to address the impacts of climate change," said Lieutenant Governor Karyn Polito.
"The MVP program has been recognized as a national model for building climate resiliency through strong state and local partnerships," said Energy and Environmental Affairs Secretary Kathleen Theoharides.
"We are proud to have enrolled 93% of the municipalities in Massachusetts in this critical effort."
LOOK: Westport Man Creates Massive Sand Sculptures on Cherry and Webb Beach
Richard Huggins has been creating sand sculptures for the past 45 years and uses SouthCoast beaches as his canvas.
Post Up at This Breathtaking Beachfront Property For Sale in Westport
Live your best life – on the beach! If you've ever wanted to purchase your own beachfront property, don't sleep on this opportunity. A small but valuable plot of beachfront land is on the market in Westport and to say that the views are stunning is a massive understatement.
More From WFHN-FM/FUN 107