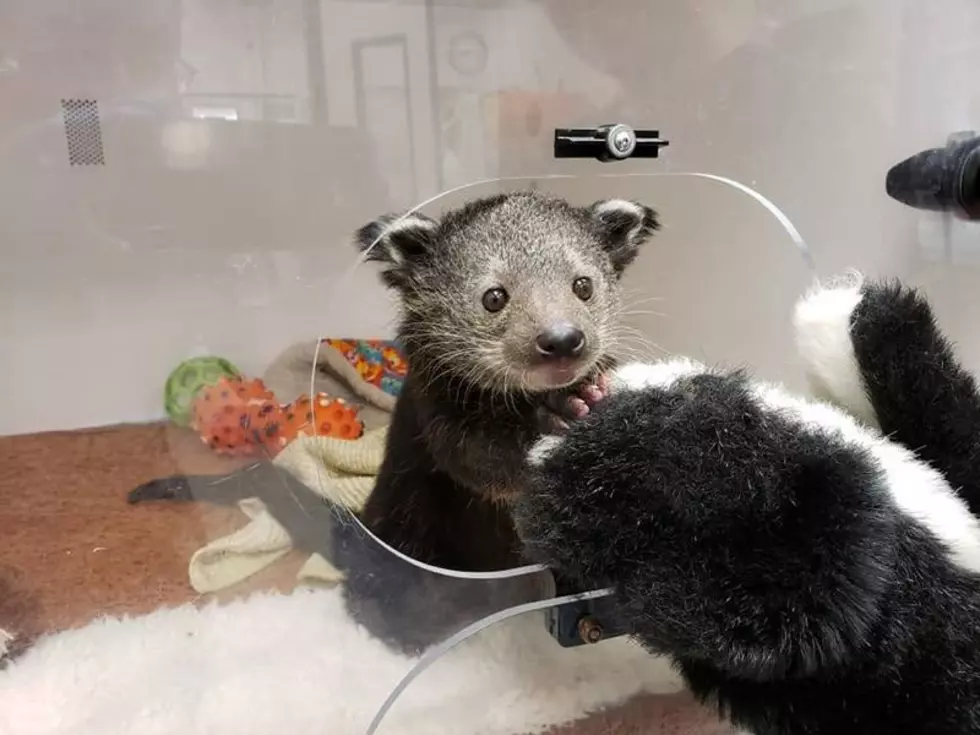 New Baby Binturongs Born at Roger Williams Park Zoo
Roger Williams Park Zoo & Carousel Village
Roger Williams Park Zoo announced a new arrival on their Facebook page on
"Baby Alert! Meet Thistle, the Zoo's smallest of three healthy baby binturong born on March 8. First-time mom Poppy is feeding and nurturing two of the triplets. As the tiniest member of the family, and being pushed away by her two stronger siblings, Thistle is being hand-reared in the Zoo's Veterinary Hospital. The animal care staff is working around the clock to feed her and make sure she gains weight and continues to grow. The goal is to get this small binturong strong enough to reunite her with her family."
According to Roger Williams Park Zoo, the binturong is part of the civet family (but please don't try to make coffee out of their droppings). They are known as a "bearcat" because it resembles both animals. Mostly found in the tropical and semi-tropical areas of Southeast Asia, they also have an odor that makes them smell like buttered popcorn. Binturongs eat dry dog food, eggs, and assorted fruits and vegetables. The binturong is one of only two carnivores that has a prehensile tail, which means that it can grasp and hold objects with their tails.
Congratulations to Poppy and Ricky - proud parents of triplet binturongs!
With additional reporting by Melanie Galdamez.
More From WFHN-FM/FUN 107