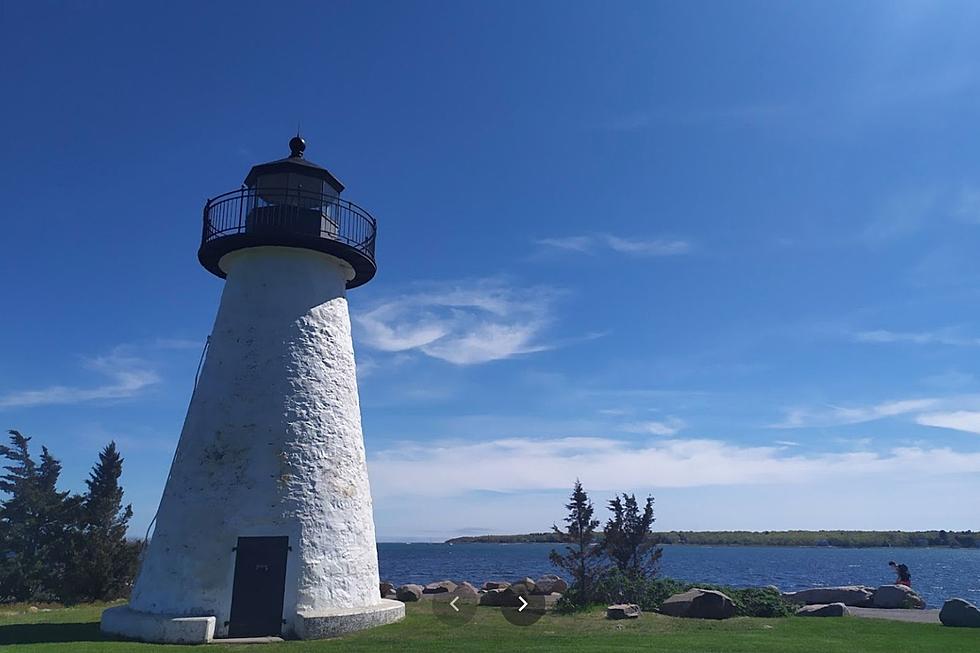 Ned's Point Lighthouse in Mattapoisett Free and Open to Public This Month
Google Maps
Ned's Point Lighthouse in Mattapoisett is a beautiful contribution to the SouthCoast landscape, and now the community will get a better look at it, thanks to Flotilla 6-3 of the U.S. Coast Guard Auxiliary, which will open the lighthouse free of charge every Saturday in October.
The United States Coast Guard Auxiliary is the civilian uniformed volunteer component of the United States Coast Guard. The Flotilla 6-3 serves Marion, Wareham, and Onset Village as the nation's oldest active flotilla to serve the community, and "proudly adopted" Ned's Point Lighthouse.
Ned Point Light has been standing since 1838. Its stone was locally sourced and its rich past landed it on the National Register of Historic Places in 1982. SouthCoast residents and tourists have been able to climb the 32 steps and seven-rung ladder up to the lantern room and look out across the Mattapoisett harbor during summer tours, but the Coast Guard is excited to offer a more independent viewing of the historic lighthouse.
Every Saturday in October, weather permitting, Flotilla 6-3 will open the lighthouse to the public from 11 a.m. to 2 p.m., allowing for adventure-seekers to climb the steps to the top and take in the beauty of the harbor and the surrounding areas.
I like to think of this as a little treat for locals. In the summer months, the SouthCoast is inundated with tourists aching for beachside living, and tours of the lighthouse will fill up quickly. By offering the lighthouse free of charge in October, when the tourists are all gone, it gives friends and families a chance to take in the surroundings that they call home 365 days out of the year.
Take advantage in the month of October, before Ned's Point is covered in snow.
The 15 Coolest Lighthouses Along the SouthCoast and Cape Cod
More From WFHN-FM/FUN 107