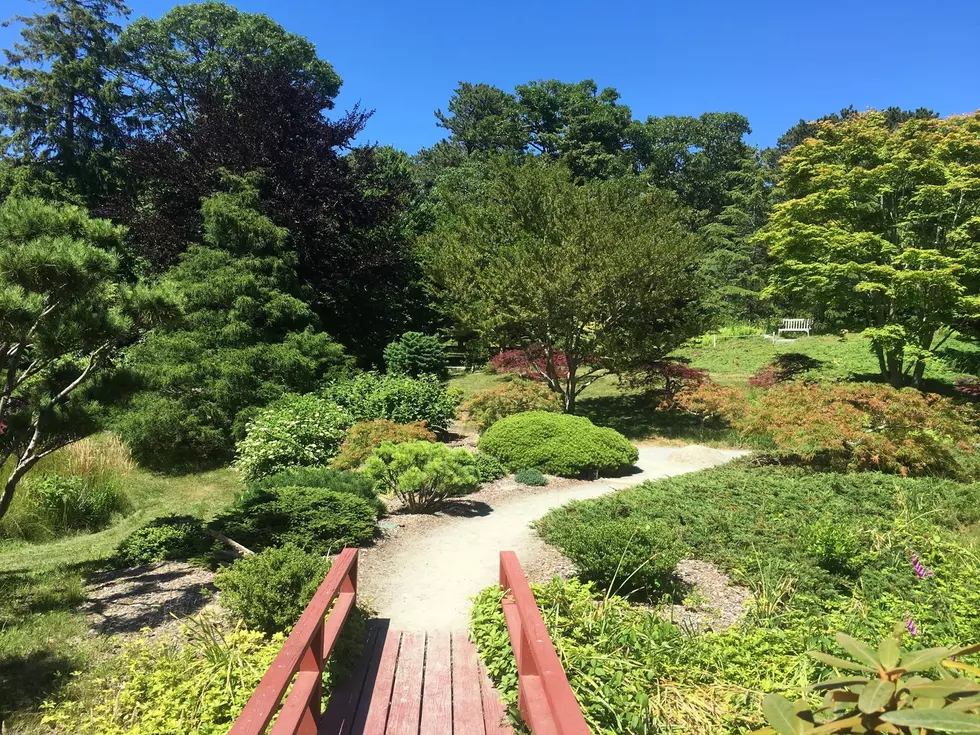 Mytoi Is an Exotic Escape Out on Martha's Vineyard
The Trustees - Martha's Vineyard via Facebook
When you think of Martha's Vineyard, you likely think of sandy beaches, historic harbors and swanky summer homes. You probably don't think Japanese Garden. And yet there is such a thing on the island -- and it is stunning.
Nestled on the island outpost of Chappaquiddick and sheltered by a pine grove is a 14-acre refuge of native flora and exotic plant life growing together in harmony and making visitors wonder if they're really still on the Vineyard.
Mytoi has been growing since the late 1950s and today features footpaths through birch groves, over wooden bridges and even into a tranquil rock garden. There are acres to explore and many find an almost meditative quality to the garden grounds.
Whether you want to escape or explore, Mytoi has what you are looking for. The signature footbridges across the garden's pond to a small island are a popular photo spot on Martha's Vineyard. The nature trail leading out to the more beachy Cape Poge Wildlife Refuge is a favorite, too.
But it hasn't been all blissful beauty for this serene sanctuary.
The gardens were originally created by Hugh Jones, a local resident and Japanese architect, in the late 1950s. He handcrafted the gardens and maintained them for years before passing in 1965 and leaving the grounds to Edgartown resident Mary Wakeman. She was the one who allowed this beautiful private space to become a free-to-the-public garden. In 1976 she gave the land to The Trustees of Reservations, who eventually grew the gardens even bigger.
Today this preserve can be explored by those visiting the island at any time of year, though dogs are not allowed within the garden's fences. Mytoi can be a great place to spot turtles, goldfish and frogs with the kids, have some quiet time among the camellia dell or simply hike the half-mile Salt Marsh Trail to Poucha Pond.
You never know what sights you'll see exploring the hidden gem on Martha's Vineyard.
Need More Botanical Beauty? Check Out These Gardens Across the SouthCoast
When the season is right, there are several spectacular gardens around the SouthCoast that are blooming with rows and rows of beautiful flowers. Here are some of the most popular places to tiptoe through the tulips and so much more.
More From WFHN-FM/FUN 107