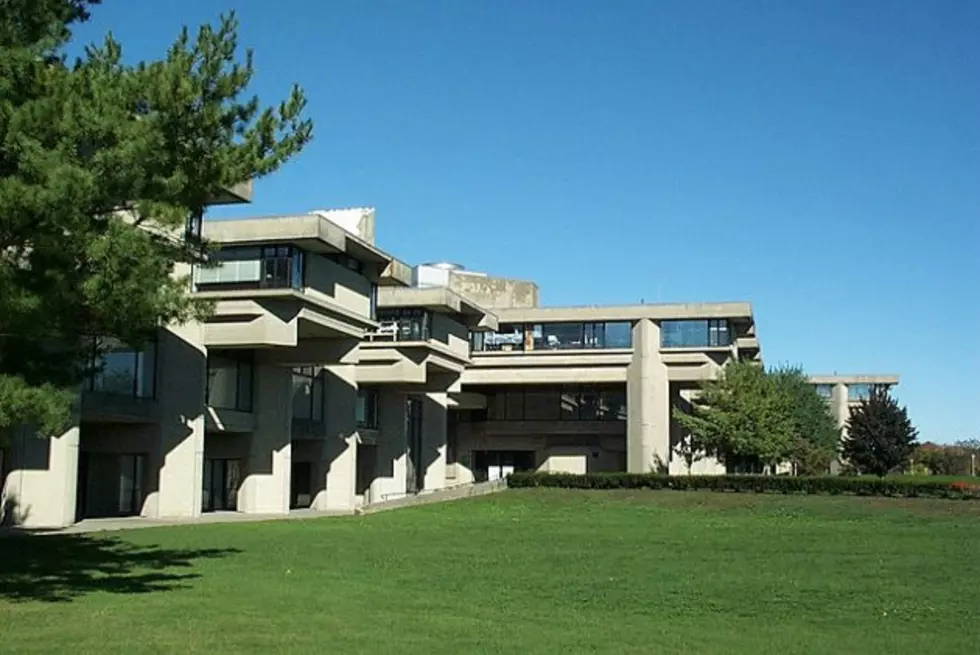 Mount Ida College Students Offered Automatic Admission to UMass Dartmouth
WBSM File Photo
NEWTON — Mount Ida College announced Friday that it has reached a definitive agreement in principle with the University of Massachusetts that will provide a pathway for its students to complete their degree studies and ensure that its campus remains dedicated to an educational mission.
Mount Ida students in good standing will be offered automatic admission to UMass Dartmouth with a clear path to degree completion. UMass Dartmouth will also facilitate expedited transfer admission opportunities at the Boston, Lowell and Amherst campuses for Mount Ida students.
Separately, UMass Amherst will acquire the physical assets of the 74-acre Mount Ida campus in Newton, Mass., where it will establish Greater Boston-based career preparation programs for UMass Amherst students in high-demand fields that serve the Massachusetts innovation economy.
Mount Ida President Barry Brown said, "The challenges for small colleges in the current economic and demographic landscape are significant. Working with UMass, we have devised a way forward that ensures the well-being of our students, enhances the academic capacity of the region, and preserve's Mount Ida's legacy and history."
Mount Ida College had explored a merger with Lasell College, but discussions ceased when the Boards could not reach a mutually beneficial agreement.
UMass Dartmouth has the academic and residential capacity to accommodate Mount Ida students as well as a campus setting and breadth of academic program offerings that will allow for a smooth transition and clear degree pathways. Mount Ida College has approximately 1,450 undergraduate students.
"We are fully prepared to offer Mount Ida students the private college educational experience they are accustomed to at a public university value," said UMass Dartmouth Chancellor Robert E. Johnson, who had previously served as President of Becker College, an institution similar in size and scope to Mount Ida. "I want to assure Mount Ida students and their families that our students, faculty and staff stand ready with open arms to welcome them to our 710-acre, coastal academic community and provide a pathway to a Tier 1 national research university degree at the same or lower cost than they had planned."
Under a "UMassD Guarantee," all Mount Ida students will receive lower tuition charges and incur less debt. Mount Ida students will also receive expedited admissions to UMass Dartmouth with a path to degree completion, on-campus housing options at standard room and board rates, Mount Ida living/learning communities, personalized academic advising, interviews for student athletes with UMass Dartmouth's Division III NCAA coaches, and other services to assure a seamless transition to the university.
UMass Dartmouth offers an array of professional and liberal arts degree programs, and has experience in welcoming students from private schools. In 2010, a small private law school donated its assets to UMass Dartmouth to create the UMass School of Law, the first and only public law school in the Commonwealth. In 2016, the law school achieved full ABA accreditation, and its first-time bar pass rate now ranks above four area private law schools.
Through a real estate transaction, UMass Amherst will take ownership of the Mount Ida College's physical assets. In doing so, UMass Amherst will preserve the character of the campus and serve as a custodian of its history and legacy.
The newly acquired campus, which will be known as the Mount Ida Campus of UMass Amherst, will operate as an extension of the Amherst campus and will not enroll undergraduate students directly. Less than ten miles from downtown Boston and adjacent to the nearby Newton-Needham Innovation District and the tech-focused Route 128 corridor, the campus will serve as a hub for Greater Boston-area career preparation and experiential learning opportunities for UMass Amherst students.
The programs that will be offered at the newly acquired campus will align the strengths of UMass Amherst with the growing demand for talent in areas that drive the Massachusetts economy, including health care, business, computer science and other STEM specialties.
Last year, for example, UMass Amherst awarded 1,700 undergraduate STEM degrees, more than any other college or university in the state. In addition, academic-industry collaborations, which currently account for a growing portion of UMass Amherst's $220 million annual research and development expenditures, will be initiated at the Mount Ida campus.
"This is a strategic move that will expand career opportunities for our students and help drive the Massachusetts economy while strengthening the flagship campus's position in the competitive national higher education marketplace," said UMass Amherst Chancellor Kumble Subbaswamy. "The Mount Ida campus's ideal location will help us grow a much-needed talent pipeline for Massachusetts businesses, especially in high-demand STEM fields. And since the flagship campus educated more Massachusetts residents last year than the top eight private universities in Massachusetts combined, we are keenly aware of our responsibility to keep Massachusetts at the forefront of innovation and discovery."
"This agreement is consistent with the mission and strategic plans of UMass Dartmouth, UMass Amherst and the University of Massachusetts as a system," said UMass President Marty Meehan. "But most importantly, I am pleased that we are able to offer Mount Ida an opportunity to preserve a pathway to degree completion for its students."
"We're proud that UMass was able to offer a solution that benefits Mount Ida students and creates opportunity for UMass students," said UMass Board of Trustees Chair Rob Manning. "I want to thank the Mount Ida Board of Trustees, President Brown and Mount Ida's lead banker, Dick Gavegnano of East Boston Savings Bank, for their commitment to reaching an agreement that is feasible for all parties and achieves the best possible outcome for Mount Ida."
Mount Ida will continue classes through the spring 2018 semester, concluding with the commencement of its graduating seniors.
UMass Dartmouth's "UMassD Guarantee" to Mount Ida students:
• All Mount Ida College students in good standing will be provided automatic admission to UMass Dartmouth, a Tier 1 national research university with an 86 percent job placement rate.
• Students who enroll at UMass Dartmouth will receive support services to ensure a smooth academic, residential and social transition.
• UMass Dartmouth's Office of Financial Aid will guarantee that Mount Ida students will pay no more than $13,600 in annual tuition (tuition at Mount Ida is $34,200), resulting in all students enjoying a lower net price and incurring less debt.
• UMass Dartmouth will review course and degree options with each student to maximize credit transfer and develop individual plans for timely degree completion. This will include, when possible, cohort scheduling for at least one or two of their classes each semester with current Mount Ida students.
• Every Mount Ida student will be guaranteed on-campus housing at standard room and board rates, and every effort will be made to keep current roommates together.
• UMass Dartmouth will preserve the culture and identity of the Mount Ida cohort by designating residence areas and living/learning communities for Mount Ida students, peer mentorship programs and other support.
• UMass Dartmouth Athletics, which also competes in NCAA Division III, will provide opportunities for Mount Ida athletes to join teams and programs.
• UMass Dartmouth will facilitate transfers for Mount Ida students to sister UMass campuses.
--UMass Dartmouth and Mount Ida College release
More From WFHN-FM/FUN 107