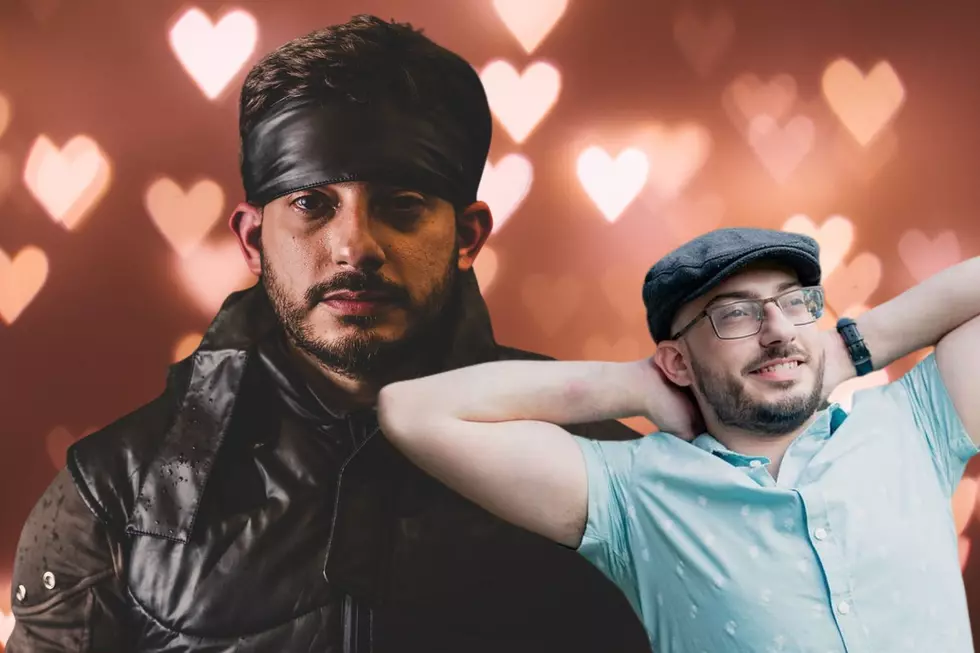 Meet The New Bedford Man Who Created A Genius Dating Website For Himself
Courtesy Kenneth Pereira
All the single ladies, all the single ladies, put your hands up!
There's a game changer in town and his name is Kenneth "Ken" Pereira.
The Fall River native and New Bedford resident is looking for love in the most genius way.
He's "not your average nerd," as he notes on a detailed website he created, well, just for himself.
It's called DatingKen.com and it puts Tinder, Bumble, OkCupid, FarmersOnly, and even Match.com to shame.
"Apps are oversaturated," Pereira said. "You're gonna get lost in the shuffle and it gets stale. I had to do something original and make it stand out."
At 33 years old, Pereira became tired of the apps. He had already been single for quite some time and was ready to commit to the world of dating in the boldest and most unique way.
Working for the state of Rhode Island, he's an IT guru with a knack for designing video games on the side.
Although he admits that he's shy at first, he breaks out of his shell once he gets to know someone. At this point in his life, he's ready to simply go on some dates, see where it goes and find out what's possible for him out there.
I got the opportunity to catch up with Pereira and ask him a few personal questions to see if I could help him find true love.
Describe the perfect date.
"I'm open to anything. If there's a Con (like Comic-Con), we can either cosplay or just go as a normal couple. I'd love to take them for the experience in its entirety."
Where would you take your date for dinner?
"Well, my favorite dish is teriyaki chicken, so I would take them to Tokyo Steakhouse in Fall River."
Describe your turnoffs in a person?
"Definitely someone that's not easy to get along with. I'm a pretty positive and outgoing person, so no negativity is a plus."
Lastly,  if you could travel anywhere in the world with your true love, where would it be?
"I would have to say Japan."
Think you have what it takes to date Ken? He's made it easy for anyone to contact him via his website.
To prove that he's a real person and just not a phishing bot, he's included the following message on his page:
You have to give credit where credit is due with this guy. He's a problem-solver with a solid head on his shoulders who would make a great plus-one to any event. It's a dog-eat-dog world and Pereira is taking on the dating industry.
Stay tuned as we cross our fingers and wish Pereira nothing but the best on his journey to find love. This is only the first chapter and I'm excited to see what's next.
If SouthCoast Dogs Had a Dating App, It Would Look Something Like This
August 26 is International Dog Day, and it got me thinking. What if there was a way for dogs to connect with other dogs in the area to make new friends? Or maybe even find love? Twenty-six dogs living on the SouthCoast sent me their profile picture and bio. Let's see the eligible pups.
More From WFHN-FM/FUN 107