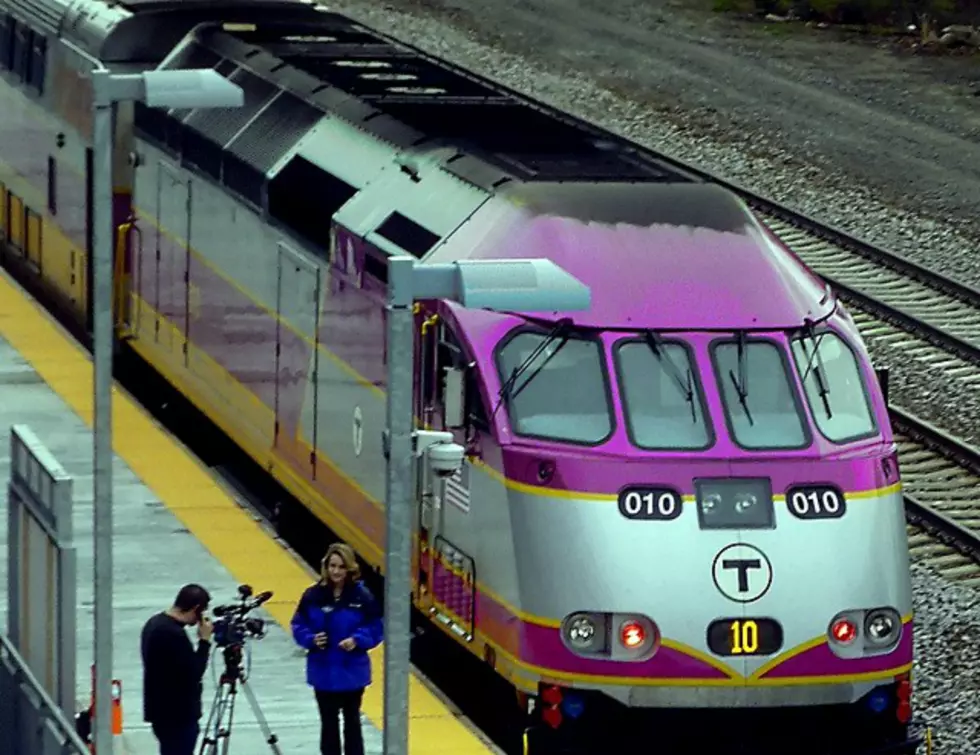 MBTA Offering Special Summer Weekend Rates for Commuter Rail
Getty Images
BOSTON — The MBTA today announced a special $10 summer weekend fare on the Commuter Rail, valid for unlimited travel through all zones on Saturdays and Sundays beginning June 9. This pilot program will be offered every weekend through September 2.
"We look forward to testing this pilot program as we work to determine if there is an untapped market for weekend commuter rail service," said MBTA General Manager Luis Manuel Ramírez. "There is plenty of capacity on our weekend trains, and we'd be happy to fill those seats with families and others traveling in and out of Boston this summer."
"We're pleased with the progress of the Keolis-MBTA marketing initiative because it's helping to further improve the passenger experience on Commuter Rail and allows us to test new concepts like this," said David Scorey, General Manager and CEO, Keolis, the MBTA's Commuter Rail operating partner. "Weekend service typically has available seats on trains already scheduled to run, which can be filled to reduce traffic and drive down greenhouse gas emissions. With this special fare, our goal is to offer a price that is highly competitive with the cost of driving and parking, and we look forward to seeing the results of this pilot."
Beginning Saturday, June 9, the $10 weekend fare will be valid for all Commuter Rail zones from the first scheduled Saturday trip through the last scheduled Sunday trip. The $10 fare will be available on mTicket, on board trains, and at ticket windows at North, South, and Back Bay Stations. The special fare applies to customers age 12 and above; paying adults can bring two children under 12 for free.
Unlike weekdays, weekend Commuter Rail service is not in high demand. This $10 summer weekend fare is a pilot program designed to test the market and encourage people to try Commuter Rail service on weekends when ample seating is available. During the summer pilot, MBTA staff hopes to learn more about weekend Commuter Rail ridership demand, receive customer feedback, and evaluate the pilot's impact on overall ridership and revenue balance through data collected from mTicket and retail windows.
With the exception of the CapeFlyer, operated through a partnership with the Cape Cod Regional Transit Authority, this pilot applies to all MBTA Commuter Rail services.
In July 2017, the MBTA and Keolis expanded their partnership to include a marketing and ridership initiative, the first of its kind in the United States. It encourages investment through a revenue-sharing agreement to grow commuter rail ridership, particularly on under-utilized trains, and the deployment of technologies that help to improve the passenger experience.
For more information, please visit mbta.com or connect with the T on Twitter @MBTA and @MBTA_CR.
More From WFHN-FM/FUN 107