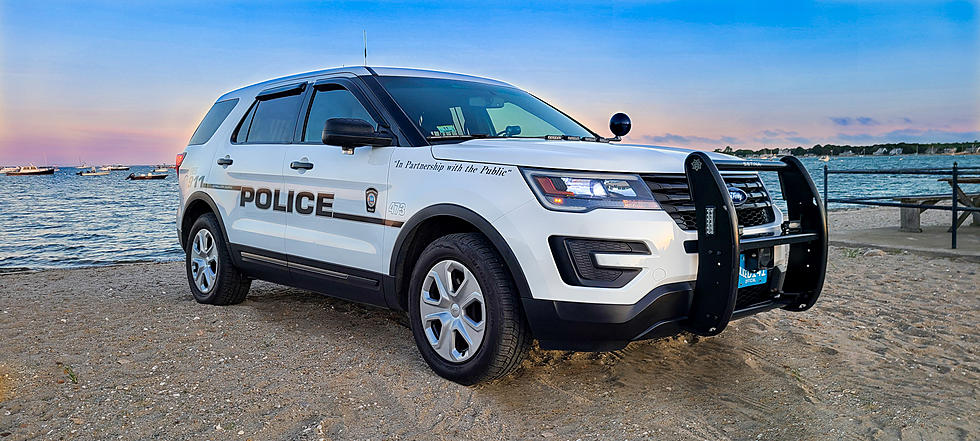 Mattapoisett Police Arrest New Bedford Man, Fall River Woman for Alleged B&E
Courtesy Mattapoisett Police
Mattapoisett Police arrested a New Bedford man and a Fall River woman over the weekend for allegedly breaking and entering into a home.
On Saturday, July 2, police arrested Jeffrey Hoskyns, 34, of New Bedford and Samantha Amaral, 27, of Fall River after police said the pair broke into a residence on Route 6 in Mattapoisett.
Mattapoisett Police responded at about 7 p.m. that night to a 911 call of a possible break into a residence. According to police, the caller reported observing "a male get out of a vehicle in their neighbor's driveway and attempt to gain entry through the front door."
The caller then told police they saw a female passenger exit the vehicle and get into the driver's seat, while the male walked to the rear of the residence. The female drove off and parked down the street, they said. The caller told police they went over to the neighbor's house and heard someone inside, and when they tried to make contact with the person, the suspect ran out the back door and fled in the direction of Brandt Island Road.
Another 911 call came in reporting a suspicious white male fitting the suspect's description walking in and out of driveways on Brandt Island Road. Officers responded to the area and police said the officers heard what sounded like someone in the woods. They located Hoskyns about 20 yards into the woods, and police said that as they escorted him out, he began resisting arrest.
"A struggle ensued on the side of the road causing vehicles to stop," police said. "With the assistance of a bystander and responding police, Hoskyns was taken into custody."
Following his arrest, the suspect vehicle and its female driver were stopped in Fairhaven by Fairhaven Police, and she was transported to the Mattapoisett police station.
Hoskyns was charged with breaking and entering during the daytime to commit a felony, malicious destruction of property under $1,200, disorderly conduct and resisting arrest. Amaral was charged with breaking and entering during the daytime to commit a felony and misleading a police officer.
The two were arraigned in Wareham District Court earlier today.
Wild Micro-Scenes from Mattapoisett's Famed Barbie Garden
Prepare to take a good, hard look at all the details that bloomed in this year's mess of synthetic hair and high heels.
LOOK: Famous Historic Homes in Every State
More From WFHN-FM/FUN 107