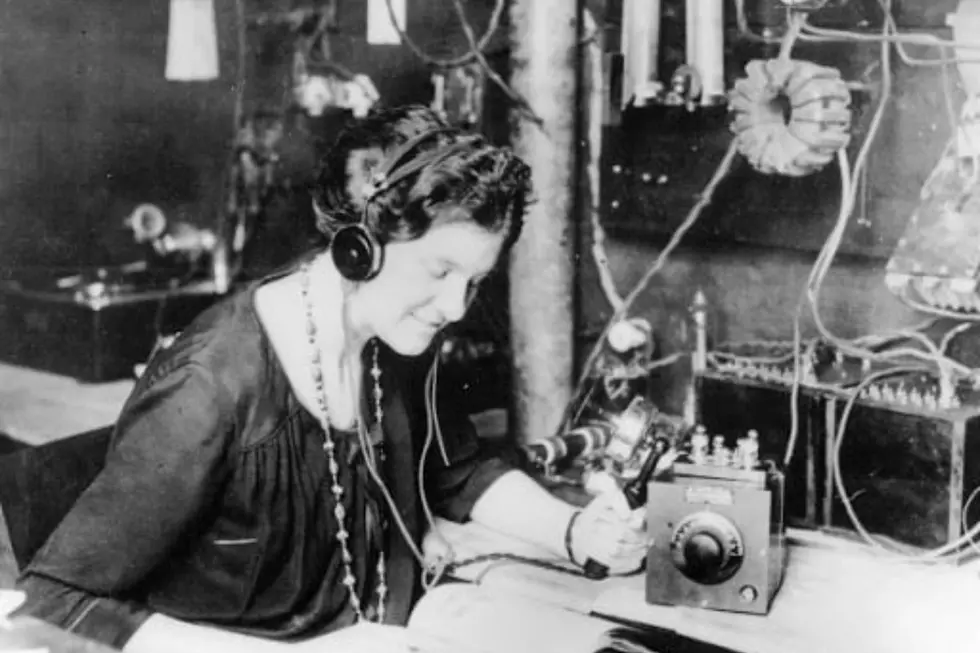 Mattapoisett Radio Engineer Takes Her Place in the History Books
Courtesy of the Mattapoisett Museum
It's a proud day for females as the world celebrates International Women's Day.
I consider myself lucky to have dozens of women in my life that have acted as my role models by merely being themselves. I have been surrounded by confident, strong, and motivated women my entire life, and for that, I am grateful.
While there are many impressive women I know personally, there are many that I wish I could have known, and for International Women's Day, I would like to introduce you to Eunice Randall, a Mattapoisett woman who became the first female radio engineer in the United States.
The Mattapoisett Museum does a wonderful job of sharing its community's history, and today they gave the spotlight to Eunice Randall, my new role model. According to the museum, Randall was born in 1898 on a farm in Mattapoisett. She was fascinated by the science of ham radio and ended up building her own station called "ER."
What a legend.
The museum explained how "she would read bedtime stories to children within a 1000 mile radius…she decided to leave the family farm in 1917 and attended the Massachusetts Normal school in Boston, where she studied art and crafting."
A woman going to school and pursuing a career in 1917 is inspiring in itself, but she didn't stop there. She went on to become the first female draftsman at the American Radio and Research Corp during WWI, hosted her own show, introduced performers, read the news, and even performed for her listeners if a guest didn't show up.
Randall was a pioneer of her time. It was extremely rare to find a woman excel in technology and be praised for it. The museum recalls, "In her book 'Invisible Stars' author Donna Halper writes 'Eunice climbed a 306-foot radio tower because she was a self-taught radio engineer at a time when that meant you had to know Morse code, you had to be able to fix and build transmission equipment, and you had to be able to fix them. It was so inspiring to me that she had the strength.'"
It's inspiring to me, all these years later, that she was brave enough and determined enough to follow her dream.
Randall broke glass ceilings as if they weren't even there. She paved the way for women like me to have a seat at a table that seemingly belonged to men. She followed her passion during a time where the odds were very much against her. I am able to sit behind a microphone every day and share my stories with the masses because of women like Eunice Randall.
For International Women's Day, I turn on my microphone with Eunice on my mind and pride in my heart.
LOOK: Milestones in women's history from the year you were born
Women have left marks on everything from entertainment and music to space exploration, athletics, and technology. Each passing year and new milestone makes it clear both how recent this history-making is in relation to the rest of the country, as well as how far we still need to go. The resulting timeline shows that women are constantly making history worthy of best-selling biographies and classroom textbooks; someone just needs to write about them.
Scroll through to find out when women in the U.S. and around the world won rights, the names of women who shattered the glass ceiling, and which country's women banded together to end a civil war.
More From WFHN-FM/FUN 107