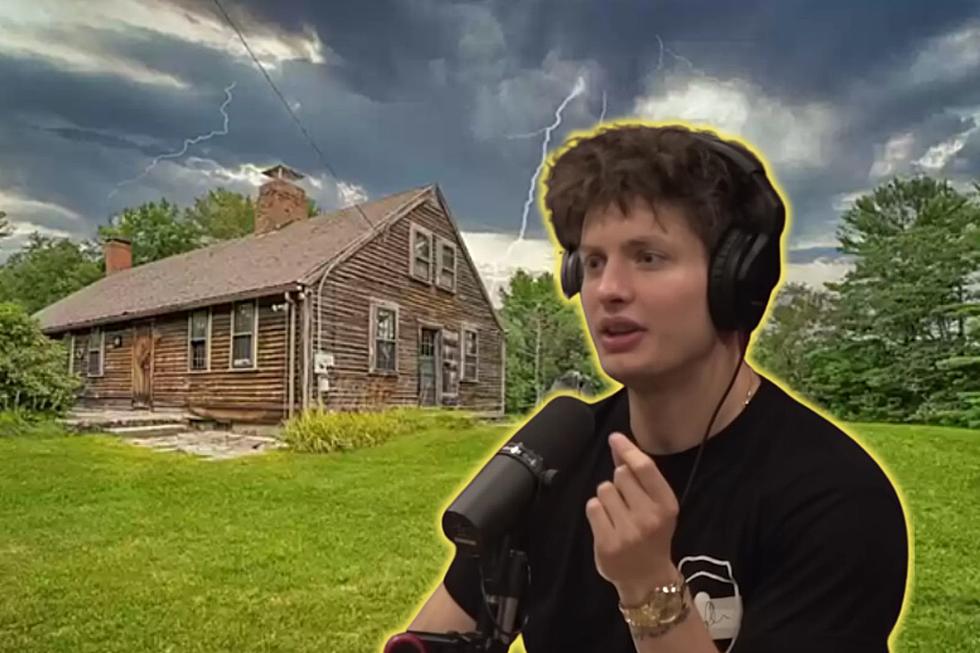 Matt Rife Shares His Experience From the Conjuring House in Rhode Island
Ben Guglielmi, The Blackstone Team via Realtor.com & JRE/Youtube
Matt Rife has become the Brad Pitt of comedy. All the girls love him and all the guys want to be friends with him.
He exploded on the scene with his popular TikTok videos showcasing his witty stand up sets, but it turns out this comedian has an interesting hobby that is far from funny.
Matt Rife is a fan of haunted houses, and during his last comedy tour stop in Rhode Island, his unique hobby took him to the notorious Conjuring House, and he shared his experience on air.
Matt Rife on the Joe Rogan Podcast
"Are you a big ghost guy?" said Rife to Rogan as the conversation took a spooky turn.
While Rogan believes ghosts are possible, he remains skeptical, leading Rife to open up about his amateur hobby of ghost hunting.
"I have definitely witnessed things that for the life of me I cannot explain," he said.
Rogan shared that his daughter is really into all things ghostly, and she loves to watch Sam and Colby, a popular duo on Youtube that creates haunted, exploration videos.
"Those Sam and Colby guys just went into the Conjuring House," said Rogan.
"I was just there, by myself Joe," said Rife. He was almost too excited to share his experience in one of Rhode Island's most haunted homes.
When Rogan asked if something sinister is actually going on in the house, Rife replied, "I wasn't as scared as I've been in a lot of places we've been."
But did he see anything? Watch below to find out.
Remember When the Conjuring House was For Sale?
Take a look inside the farmhouse at 1677 Round Top Road in Burrillville, Rhode Island (in the village of Harrisville), the home made famous by the 2013 horror blockbuster The Conjuring. This is the actual home where the Perron family lived and experienced ghostly activity in the 1970s, and their story was adapted for the film that gave birth to a horror universe.
Five Haunted Hotels Closest to the SouthCoast
Want to be brave and spend the night in a haunted hotel? Turns out there are a few options super close to the SouthCoast.
Each one of these historic Southern New England hotels have plenty of rooms to book and plenty of spooky stories to tell.
More From WFHN-FM/FUN 107